Women @ Mazzetti Spotlight: Lisa Sombart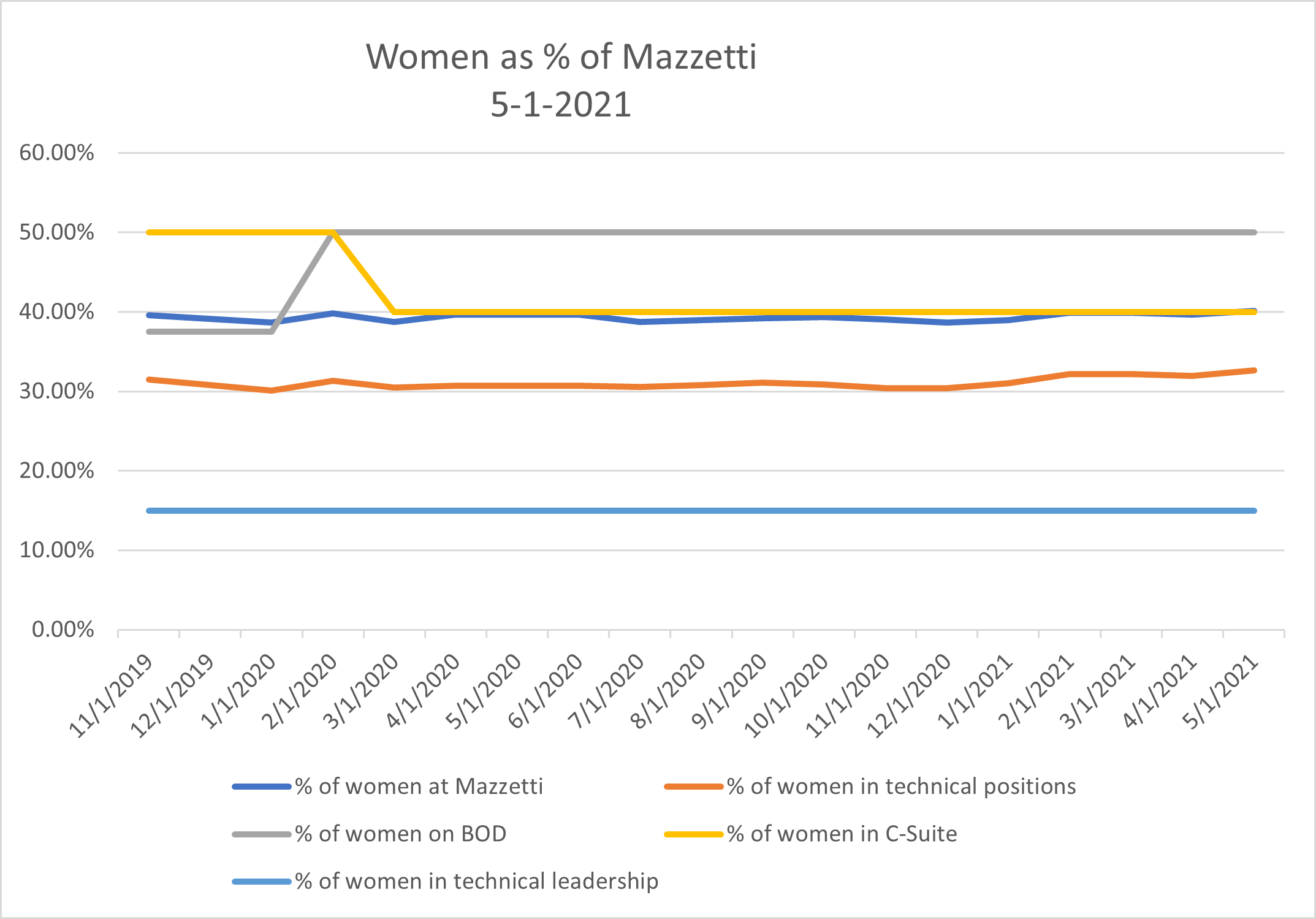 We are excited to have more women join the Mazzetti family and cannot wait to highlight them in future spotlights.
Last month's highlights:
A fellow Mazzetti-ite shared this New York Times article on the effect of zoom burnout especially for women. This article catalyzed robust and fairly candid conversations among our W@M email group – REAL stories on the Zoom fatigue and other virtual working struggles. According to Stanford University study, women experience significantly more Zoom fatigue than men. One cause identified is a psychological phenomenon called "mirror anxiety", which essentially is the self-view feature. This can inadvertently lead to more anxiety and depression (more so for women than men). Some of us have found turning off the self-view in Zoom or sometimes leaving the camera off completely can help combat. We also discussed other ways to fight video conferencing burnout such as taking 5-10 minute stretch breaks every hour, ending meetings before the top of the hour to minimize back-to-back meetings, investing in standing desks, and possibly Zoom-free Fridays (or at least in the afternoons!) We are curious to know what other companies have been doing to ensure your people are not suffering from video fatigue!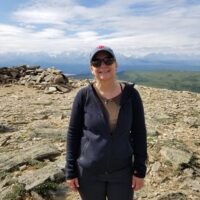 Women@Mazzetti Spotlight: Lisa Sombart
Lisa Sombart is a Principal and Team Leader in our St. Louis office. She is also a pioneer, and  not afraid to take risks, tackle new challenges, and take initiative to learn new things – including deciding to be an engineer at a time when women were even more scarce in engineering.
Lisa describes herself as one of the early tree-hugger engineers, who wanted to make a positive social impact in her work. Identifying how to deliver projects to help others better do their jobs is what excites her most. She is invested in the long-term outcomes. For example, Lisa is helping St. Louis residents get access to better cancer treatment with the opening of the S. Lee Kling Proton Therapy Center. Whenever she designs a project she wants to know – what will happen in this building once we're gone, and how is that going to impact the world?
The word "yes" has served Lisa well throughout her career. When someone would ask "do you want to do this?", she would always reply, "of course I'll give it a try". When it came time for her former CEO to retire and he asked, "do you want to do this?", Lisa of course gave it a try. She's learned to always watch, listen, and ask for opportunities. Because of this, Lisa is a resource for a plethora of subject areas including mechanical engineering, energy, science and technology projects, writing contracts, ESOPs, being a CEO and leader, and knowing what makes a great team.
Lisa says that a great team comes from, "people who truly listen to each other and understand how they are a part of the big picture… having every team member value and respect what the other team member is doing is so crucial". We are lucky to have Lisa as a leader at Mazzetti, helping us build a community of trust and respect.
Looking back, Lisa wishes she had more mentors early in her career. She has now established her own personal Board of Directors – including women in her profession and others outside of it, women in management positions and other women she can either vent to and/or have philosophical conversations about work. She first learned of this concept from a Women in Leadership program (and the Women@Mazzetti loves it!).
Lisa's natural inclination is to "speak up", but for those who don't find that natural, she suggests working to find your confidence and your voice. By joining a professional organization, then participating on a committee, and eventually becoming a greater participant, and ultimately, maybe even a chairperson, you learn how to take on more responsibility and work towards collective goals. The more you do it, the more natural it becomes, Lisa says.
Outside of Mazzetti, Lisa enjoys volunteering. As a volunteer, she has been committed to ensuring elderly people have a safe, healthy, enjoyable place to live in their final years. In addition to volunteering for causes she cares deeply about, Lisa enjoys to travel, hike mountains, visit her grandsons, and spend quality time with her family.
Thank you to Shannon Bunsen for authoring this W@M spotlight. 
---
---
---
---
---
---
---
---
---
---
---
---
---
---
---
Interested in what you see? Subscribe to receive monthly news and information
more tailored to what you need.