As an employee-owned Benefit Corporation, Mazzetti is governed by a Board of Directors, providing governance in the best interest of all Mazzetti stakeholders (starting with our employees) in alignment with our 'M' brand. We are incredibly honored to have this particular board, bringing diverse expertise, passion, and leadership. Meet our directors…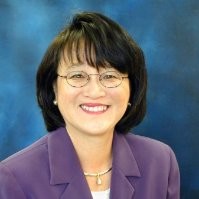 Donna Deckard, a consultant to The Center for Health Design (CHD), directs the continual development and growth of our Evidence-based Design Accreditation and Certification (EDAC) program. Her strategic oversight and industry experience helped propel EDAC to become widely accepted by top architectural firms throughout the country and worldwide. She also programs and facilitates the Built Environment Network program, a collegial network of executives and industry leaders who participate in strategic discussions to help set the direction for the future of the built environment.
Donna has more than three decades of healthcare leadership and operations experience, which includes various executive roles with Kaiser Permanente (KP). She was a key leader on the team responsible for one of the largest and most complex installations of software in the industry and co-authored the chapter on "implementation" in the book "Connected for Health."
Donna has her bachelor's degree in nursing from the University of Northern Colorado, and a master's degree in public and health administration from the University of Colorado.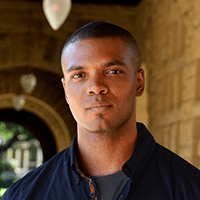 Durell Coleman is the namesake founder and CEO of DC Design. He has worked to redesign aspects of the foster care system, develop new approaches to criminal justice reform, reimagine healthcare service models, create apps that connect communities, and develop new 21st century educational models for youth and adults. Trained in mechanical engineering (B.S.) and civil and environmental engineering with a concentration in sustainable design (M.S.), he is a two-time alumnus of Stanford University and its famous Institute of Design (the Stanford d.school).
As an educator, Durell regularly lectures on social impact design, innovation, and leadership at Stanford University. He has taught design thinking to refugees designing solutions to challenges in refugee camps, school leaders seeking to redesign the culture of their schools, and corporate executives from Sony, Oracle, and Santander. He is an expert in Multi-Stakeholder Human-Centered Design; creator and Director of Design the Future, an award-winning STEM program run in collaboration with top universities that teaches high school students to design products for individuals with physical disabilities; and recipient of the Jefferson Award for Public Service as a result of his work.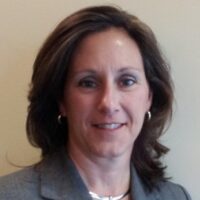 Jane Mandula is the retired owner, vice president, and director of GenTran Corporation, her family's business that manufactured and sold portable back-up and temporary power equipment and accessories for generators. She was the company's Chief Financial Officer and Chief Technical Officer. The closely-held company was successfully sold in 2012 to Generac Power Systems. Since 2012, she has provided environmental consulting services to several large Atlanta-based media and clothing companies. Prior to GenTran, Jane was a consulting manager for Deloitte from 1990 until 2001. She began her career as an industrial and manufacturing engineer with ROLM Systems and IBM in the 1980s. She and her husband have owned several manufacturing, service, and real estate development companies. Jane's experience includes private venture capital and start-up investing, strategic planning and transformational change, implementation of enterprise-wide information systems, real estate development, and development & delivery of educational programs for leadership alignment and manufacturing technologies.
Jane is a member of the Limited Partner committee for WISC Partners, a venture firm. She serves as the Chair of the University of Wisconsin College of Engineering Industrial Advisory Board, and as Vice Chair of the Investment Committee for the University of Wisconsin Foundation's Board. Previously she served on the board of Gen/Tran Corporation as well as several other non-profit organizations in the Atlanta, Georgia area. Jane holds an MBA from Santa Clara University and a Bachelor of Science in Industrial and Systems Engineering from the University of Wisconsin-Madison. She resides in the Atlanta, Georgia area.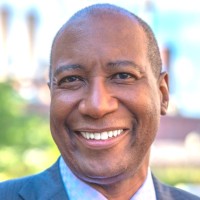 Joe Wilkins, MBA, FACHE, is an innovative senior Healthcare executive, focused on health, community wellbeing, leadership, and governance transformation. Joe currently serves as Senior Advisor for THEO executive group, which invites the extraordinary in Leaders and Institutions and lifts them to deliver their Communities Wellbeing. Previously, Joe served as Senior Vice President and Chief Transformation and Innovation Officer for Atlantic Health System (AHS). He led the commercial operations teams as an executive at Quest Diagnostics, and he concluded a 28-year career as an executive with Danaher – Beckman Coulter, a $20B global diagnostics, life science, and technology innovator. Joe started his career as a clinical biomedical engineer at Kennedy – Jefferson Health.
Joe currently serves as a Corporate Board Director for QuidelOrtho, QDEL (NASDAQ), Mazzetti Inc, and at KGI -Keck Graduate Institute School of Medicine. Joe is also a Board Director for Providence, Southern California Region and serves Thomas Jefferson University and Jefferson Health CEO leadership council.
Joe is board certified in healthcare management as an American College of Healthcare Executives as a Fellow. He earned an MBA in finance from Argosy University and is certified in population health management by the California Hospital Association. He holds a Lean/Six Sigma Black Belt from California State Fullerton and corporate governance certifications from the University of Southern California and the University of California, Irvine.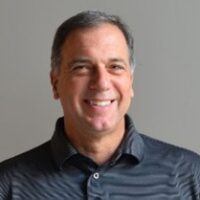 John Pappas, PE, LEED AP brings over 40 years of experience in mechanical designs for medical, laboratory, commercial, and computer facilities, encompassing a broad range of HVAC designs. His expertise includes the master planning of numerous medical centers as well as the design of several billion-dollar healthcare projects around the country. Throughout his 25 years of experience at Mazzetti, John has worked on multiple renovations and new design projects across the UC system and Kaiser Permanente portfolio of buildings. He is currently engaged in early planning on UCSF's flagship New Hospital at Parnassus Heights, an estimated $1.5B project. Additionally, throughout his career, he has introduced new technology solutions to reduce energy in multiple industries. John brings practical experience in the area of construction to his designs, which results in efficient, cost-effective, and functional projects.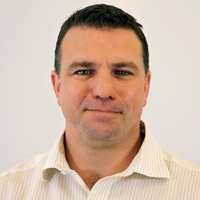 Jon Inman, PE, LEED AP thrives on designing complex systems that enhance healthcare environments. He has more than 28 years of project design, coordination, and construction administration for successful engineering integration of a project, experience he puts into practice at Mazzetti. During his career, he has supported numerous academic medical centers with master planning and designing spaces that support their missions to provide superior educational environments and world-class healthcare. As West Coast Leader at Mazzetti, he is focused on working with clients to achieve optimum engineering solutions. With this, he has become a seasoned expert in integrated project delivery on a wide range of building types within the healthcare sector. Apart from responsibilities in the office, Jon's industry activities include leading the Northern California chapter of the Association for Medical Facilities Professionals (AMFP), a national association that aims to educate, motivate, and create a community for those that work within the healthcare built environment.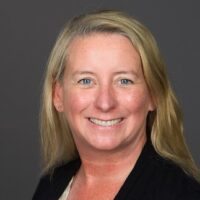 Katie Twomey joined JS Held in June 2019 and serves in the Builders Risk Group as the West Regional Lead.  Katie brings extensive mega-project leadership experience in both the private and public sectors. With over $5B worth of work in place, Katie has significant experience master planning large projects with significant, unique site constraints, such as active hospital campuses, data centers, convention centers, higher education, high rise office towers, active rail systems, urban waterways, and critical existing operations in and around the project. For 30 years Katie has provided oversight and direction for projects, established project objectives and policies, maintained liaison with prime client contacts, and monitored construction, schedule, and financial direction. She has responsibility for the project in all phases. Katie holds a Bachelor of Engineering from Stevens Institute of Technology, Hoboken, NJ.