BLUE: Sustainability Consulting Services
Sustainability is rooted in our culture.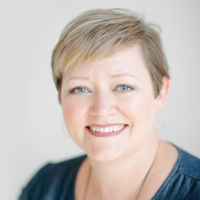 Contact

Bethany Beers, CCP, LEED AP BD+C
Associate Principal, Sustainability Practice Leader
We are all increasingly faced with unprecedented challenges in efficiently managing resources, doing more with less, adapting strategies in ever-changing environments, and keeping our workforces healthy.
STRATEGY DEVELOPMENT
Whether you are just starting to build a program or revamping your path to carbon neutrality, we have sustainability consulting experts to help.
SYSTEMS DESIGN
Our engineers can help you achieve the highest standards for new and existing spaces, and develop innovations in technology and design.
RESOURCE MANAGEMENT
Whether you aim to improve inputs or outputs – energy, waste, or water – our operational and financial experts can help.
BEHAVIORAL DESIGN
Our behavioral specialists can help you develop the right design solutions, so that sustainable behavior becomes second nature.
Guiding Principles – developed by the people of Mazzetti. We strive to:
Bring our diverse expertise together for a more integrated, holistic approach.
Listen to, and inform, our colleagues and clients about options and impacts.
Consider time scales, life-cycles, and flexibility of space over coming decades.
Innovate and create the change we want to see in the industry.
Practice personal accountability and be thoughtful in our daily decisions.
Keep humans at the center of our design and produce the greatest co-benefits. Discover more about WELL Building expertise here.
Sustain our ability to provide a positive, fulfilling experience for our own people.
Learn more about a few of our Sustainability consulting experts.