Healthcare Technology Consulting
We provide the full continuum of technology consulting services.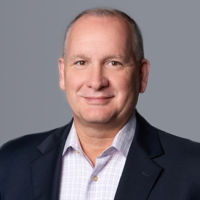 Contact

Jeff Looney
Principal, Technology Division Lead
Technology isn't limited to any one discipline in the complex industries we serve. Rather, it involves the continuum of systems and equipment – specifically equipment and devices (including medical equipment), IT, communications, low-voltage systems, AV, security, interoperability, and other critical environment technologies.
Mazzetti GBA consultants have helped facility owners and design teams plan, procure, and manage the installation of technology systems (like healthcare information systems) on more than 2,000 construction projects.  Drawing on this unsurpassed knowledge, we offer tangible solutions that envision the future and implement the latest technologies to maximize your technology investment.
To help meet your current and longer term medical equipment needs in ways that optimize value, reduce overall costs and focus on patient care, our professional equipment planning consultants draw upon extensive clinical expertise, product knowledge and planning and implementation experience.
Read more
We offer healthcare technology consulting and help your staff with medical equipment planning and selecting the best equipment for operational needs, while providing the entire project team with specifications vital to the design process. We utilize the industry's most complete database of current medical equipment specifications and pricing. And we provide 24/7 web accessibility for your project team and manage the database using our custom software, which contains hundreds of critical data elements not included in off-the-shelf software.
Read less
IT
IT involves much more than simply planning data outlets. We understand that a multitude of devices and technologies must connect — and that these technologies are situated in hundreds, even thousands, of locations around your facility.
Read more
We provide operational analysis, needs assessment, vendor evaluations, planning, implementation and post occupancy performance reviews for any and all technologies in your facility.
Read less
Communications and Special Systems
The planning and positioning of IT and communication devices where staff will use them are vital elements of operational planning. Our planners understand workflow, device use, information management and communication, and the many other systems and equipment necessary to support the demands of your industry.
Low Voltage
Today, low-voltage design goes far beyond simply understanding the proper ways to install cable. It requires designing and developing an infrastructure to provide the necessary flexibility and expandability for future technologies in your industry.
Read more
It also requires an understanding of your workflow, the types of systems and equipment connected and information generated, where the information will be captured and saved, who uses the information, where the users are located, and how users will access each type of information. Uniquely, Mazzetti GBA addresses all of these issues, providing you with a comprehensive infrastructure design solution.
Read less
AV
The collaborative needs of today's business and healthcare environment demands complex audiovisual solutions that span multiple platforms. Our consultants bring the understanding of real integration with rich media environments ranging from teleconferencing to board rooms to training facilities and robust auditorium solutions.
Security
Security solutions must embrace comprehensive technological systems that are fully integrated to protect your built environment, your organization's assets and, most of all, your people.  We work closely with you and your architect to assess and determine cost-effective solutions that will meet your needs.
Interoperability
Managing technology integration ensures that your system and device technologies connect, exchange data and interpret shared information. Our technology integration specialists understand and identify required technology interfaces, interoperabilities, network addressing requirements, all necessary software interfaces and middleware, and responsibilities for each.
Read more
We manage the process — scheduling installation, connection and testing for each interface — which ensures that each technology is configured to complement operational workflow and provides the right information to the right party in the right location at the right time.
Read less
Learn about some of our Technology Consulting experts.