OVERVIEW
For facility personnel to plan future infrastructure projects –identify, prioritize and forecast costs—data must be accurate and accessible.
PROBLEM
Traditional infrastructure assessments only provide static data, requiring regular updating. Developing project lists, priorities, and budgets is incredibly time consuming. We thought, surely, we can identify a better solution!
SOLUTION
Mazzetti's in-house software development studio created M+Assessment, a free web application to simplify the management of your facility infrastructure data, informing better decisions. M+Assessment helps simplify condition data into actionable projects, within your budget. (This is one of the added M+ benefits, Mazzetti provides.)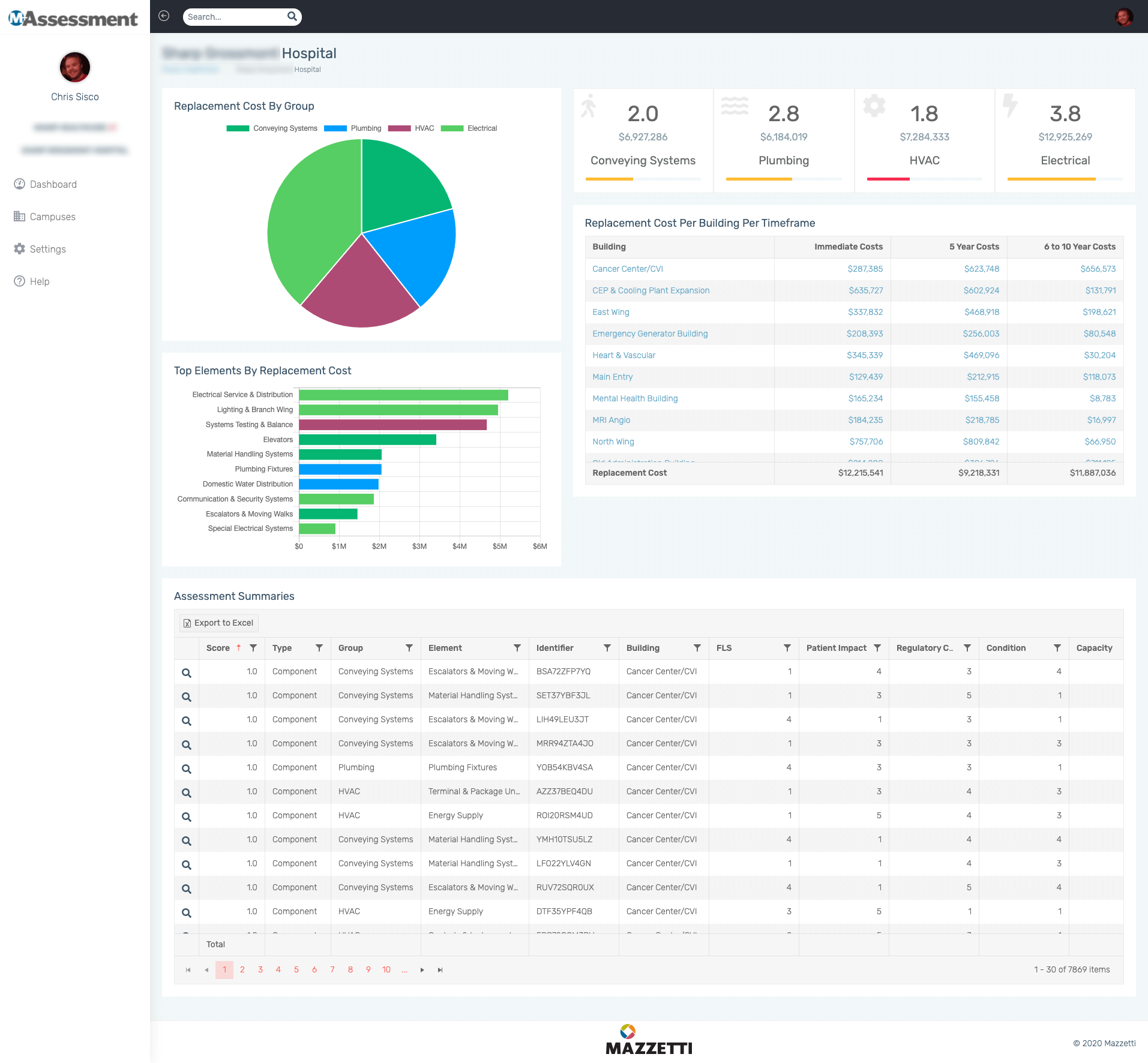 THE APP ENABLES USERS TO:
Quickly understand the current state of your buildings and building systems to inform and prioritize project needs and timelines. i.e. Objective, simple facility project planning at your fingertips.
Create dynamic project lists and budgets for various infrastructure needs (MEP, architectural, structural, etc.).
Prioritize projects based on needs requiring immediate implementation, 5-year, and 6-10 year needs.
See and analyze data at various levels – equipment, building, campus, system.
Forecast via automated cost estimations per facility, spanning multiple time frames
Completely customize the tool to your facility(s) needs
INTERESTED TO DEMO?
Contact us to learn more about M+Assessment and take it for a test ride!