Women @ Mazzetti Spotlight: Brianne Copes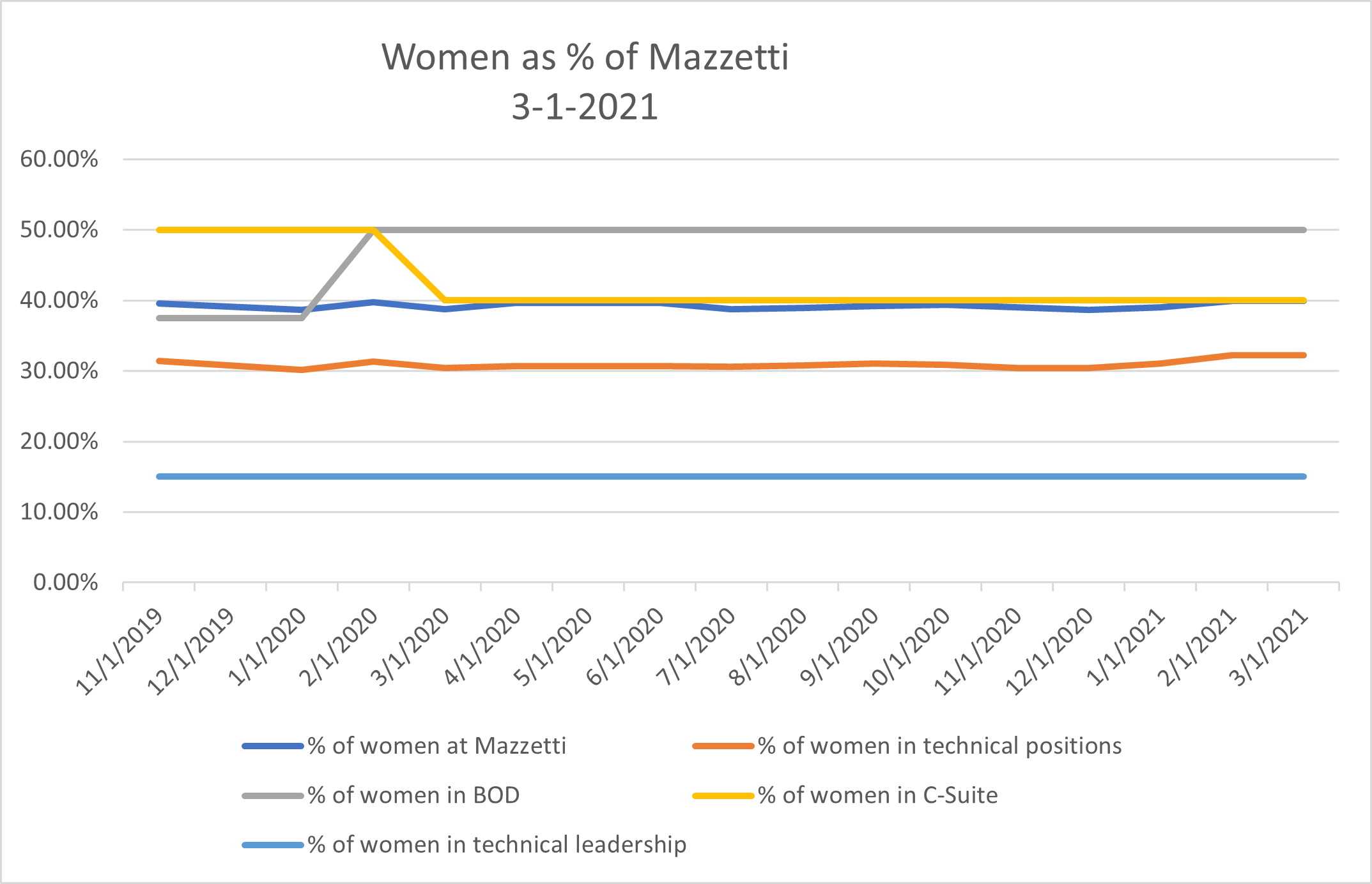 As we settle into 2021 (how is it March already?!), our Women@Mazzetti numbers are holding steady! The W@M committee's goals for this year are to work on developing and revamping the mentorship programs within the company as well as to focus on allyship and scenario-based training. We are collaborating with the Diversity, Equity, Inclusion, & Justice committee (DEIJ) to ensure that all our efforts are benefitting everyone at Mazzetti (and beyond) in positive and impactful ways. By restructuring the internal mentorship program at Mazzetti, we hope to increase accessibility and connectivity across the company, regardless of location (i.e. One Mazzetti) And, we are continuing our monthly spotlights on the incredible women of Mazzetti. This month, we are excited to highlight Brianne Copes!
W@M March Spotlight: Brianne Copes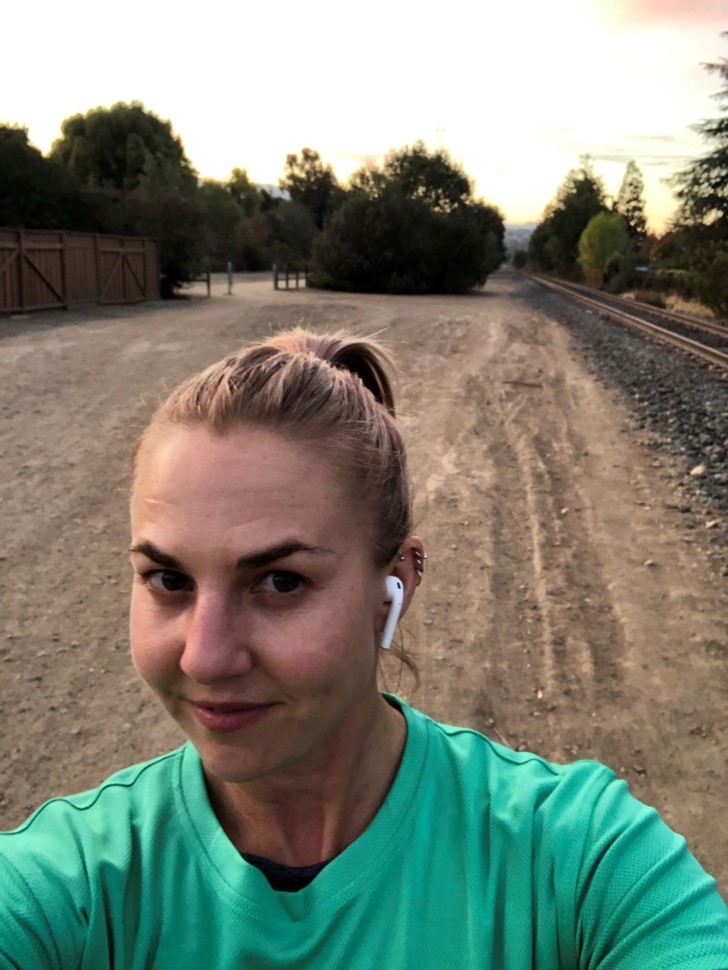 Brianne Copes is a Senior Associate and Mechanical Engineer in San Francisco, CA. Brianne started with Mazzetti as a plumbing designer after she graduated from Cal Poly San Luis Obispo. Nearly 15 years later, she's expanded her expertise (including plumbing design) and has earned great respect and trust from her colleagues and clients.
Although plumbing systems are an essential part of every building and project, they are often an underappreciated aspect of the MEP industry. Having started out in plumbing design with no previous experience in the A/E/C industry, Brianne noted most of plumbing design knowledge is learned "on the job". Given plumbing design's strict adherence to codes, thoroughly learning the regulation intricacies is often more demanding than learning to draft and perform basic design. While Brianne engineers both mechanical and plumbing systems, she prefers plumbing due to her close knit team of plumbing peers, often enjoying free time together outside of work.
Brianne has had the opportunity to work on some of Mazzetti's most impressive projects including the New Stanford Hospital (NSH) in Palo Alto, CA. She started out on the project as a designer about a year after she joinedMazzetti. Fast forward a few years, Brianne became the lead plumbing engineer on the project! Given this experience and responsibility, she is revered as a prime plumbing resource in the firm.
Kaiser Berkeley Medical Office Building (MOB) is another memorable project for Brianne, for which, she designed both the mechanical and plumbing systems. Though admittedly, this project proved quite challenging (ample learning "on the job"), it has become one of her most rewarding projects.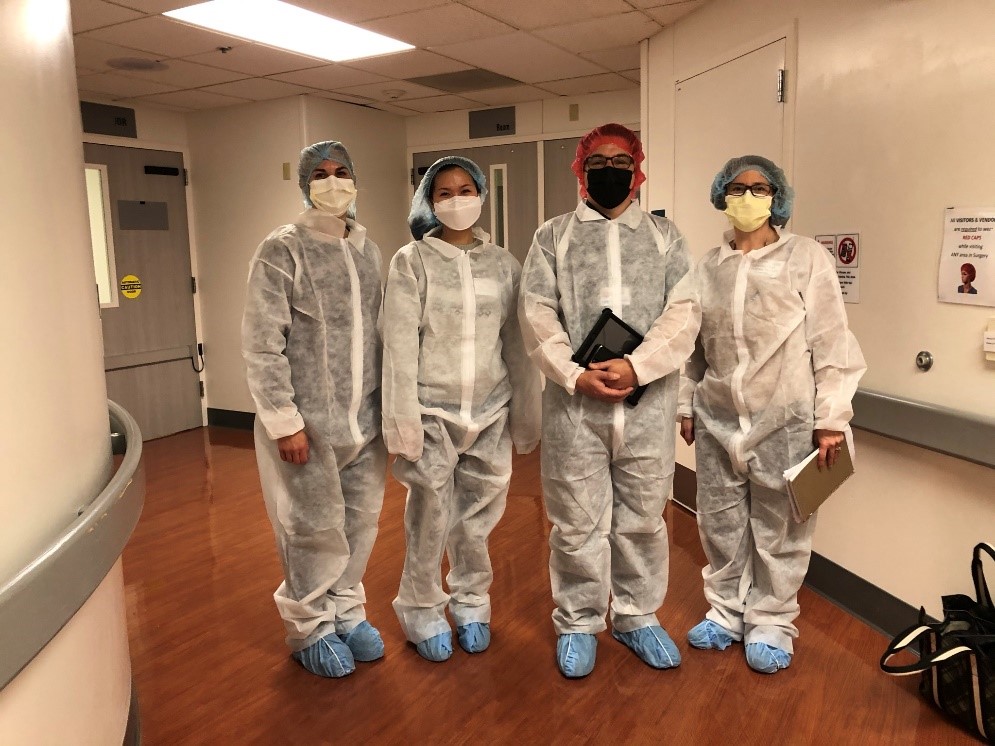 When asked about what her experience as a woman in this industry has been like, Brianne shares:
"The only negative experiences [I've had] as a female in this male-dominated industry are the ones I've created in my own mind. For example, there have been times when I've noticed that I was the only female in a meeting, and it would intimidate me and make me feel less confident and capable. As I've grown in my profession, these feelings have significantly diminished as I've learned that they are not founded in reality." While, undoubtedly, challenges exist for women in this male-dominated industry, Brianne feels that women often put too much pressure on themselves to represent their gender and outperform. Much progress is still to be made, but the industry has advanced in many ways. According to Brianne, the best thing women (anyone) can do is to do good work. This yields positive perception for our company, for us, and for our gender.
Mazzetti has been Brianne's "second home" since she started in the industry. She attributes much of that to the fact that the company has always supported her whenever she decides to try something new. She's been able to develop her mechanical engineering, plumbing engineering, sustainability and LEED, and project management skills over the years and has plenty of people to seek as resources as needed. In the future, Brianne plans to continue growing her leadership position in the firm, technical or managerial. We are grateful to have Brianne as a colleague and look forward to her next Mazzetti chapter.
---
---
---
---
---
---
---
---
---
---
---
---
---
---
---
Interested in what you see? Subscribe to receive monthly news and information
more tailored to what you need.