Pushing for More Sustainable Outcomes–Join us.
We've listened to you, our clients, as we've collaborated on projects. Reading between the lines, we hear your need (and the Healthcare industry's need) to push for more sustainable outcomes. Complacency is, literally, a non-sustainable reality.
Towards the "push", earlier this year we rolled out our BETA WasteCare Calculator  to help inform more sustainable medical waste management decisions. This is an "open" calculator that allows users to input information about their waste stream to calculate out puts and air emissions. The calculator shows all the factors and equations used to calculate and encourages discussion about these factors and equations. Help revolutionize medical waste management decision making.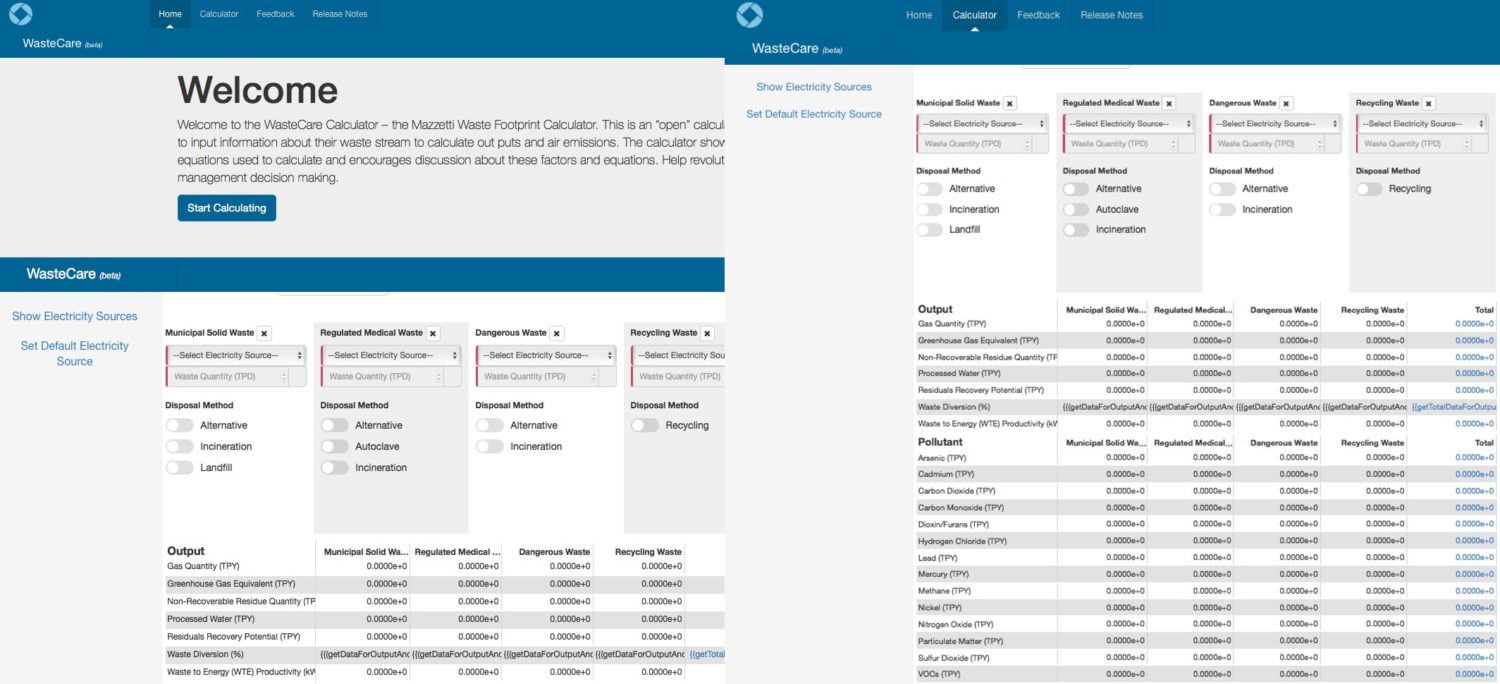 And now, we have "pushed" to help inform the reality of energy consumption of medical equipment. Historically, healthcare energy efficiency efforts have been focused on lighting and building systems, ignoring medical equipment (primarily) because it seems intractable. Manufacturers have been minimally expected to design more energy efficient devices. The EPA considered but abandoned an effort to extend its popular ENERGY STAR rating to medical equipment.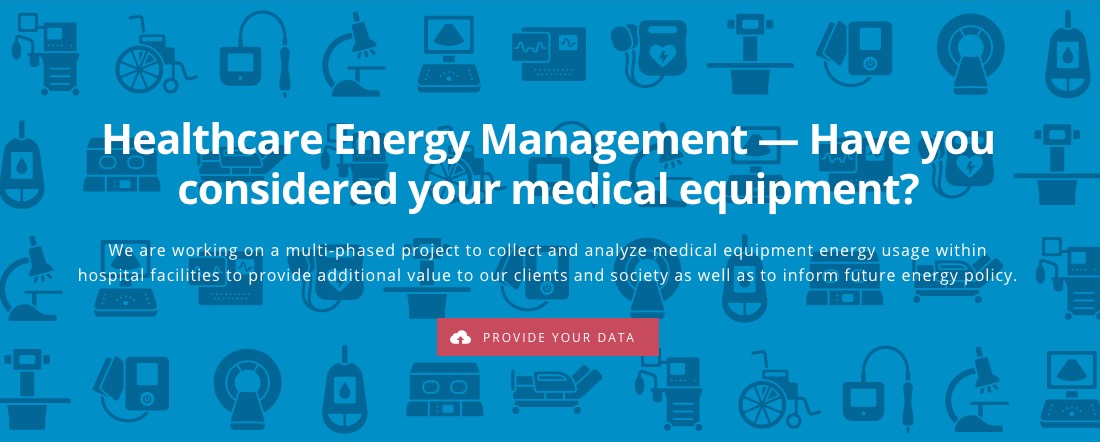 We know you are increasingly pressured to reduce your carbon footprint and increase sustainability efforts. You've asked us for this direction; we've heeded the call. We are working with our partners and clients to collect and analyze actual energy usage to provide insights to inform design and influence policy. Access the site here to participate and discover more.
Quick Links:
---
---
---
---
---
---
---
---
---
---
---
---
---
---
---
Interested in what you see? Subscribe to receive monthly news and information
more tailored to what you need.