A Paradigm Shift: ASHRAE 188 and Domestic Water Waterborne Pathogens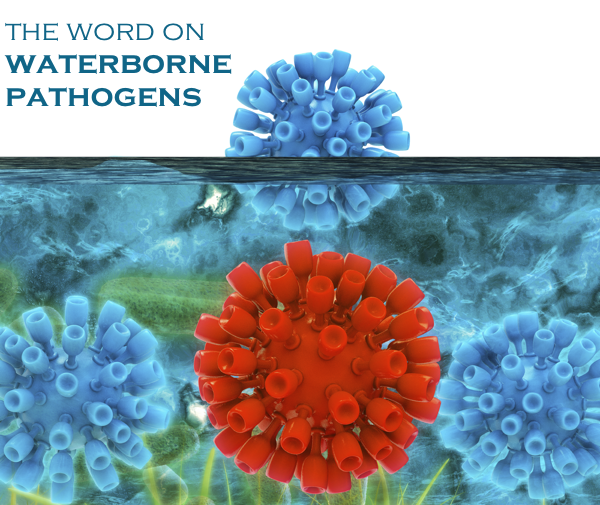 In response to the increased outbreaks of Legionella, this post is intended to fuel an ongoing paradigm shift—a shift in the design practices of domestic hot water systems. These practices have been evolving over the last few years and a new approach is emerging. Now with the emergence of the ASHRAE 188, there will be a push for more action from a holistic perspective.
The recent Legionella-caused deaths in New York, Ohio, Michigan, and the United Kingdom, have sparked heightened attention in the engineering community. We have a responsibility, within the collective effort, to preserve public health and safety, particularly in regards to waterborne pathogens. This is not a new concern. The mechanical and plumbing processes intended to minimize risk of waterborne pathogens have been around for decades.
To truly understand the solution, we need to first fully understand the problems, and that starts with pathogens. Pathogens typically prefer to grow and harvest in still, warm water. Systems to monitor closely include, but not limited to are: storage tanks, dead-ends of pipes, cooling towers, hot tubs, ice machines, and decorative fountains. Other potential problem areas include medical equipment that utilizes water and or produces condensation.
Naturally, identifying risk of pathogen growth is one of the most important systems concerns for hospitals and medical centers. Even for newer facilities, facility managers should be aware that pathogens can presumably live in "well-maintained" systems. No exemptions. Typical waterborne pathogens found in healthcare settings include Pseudomonas aeruginosa, Stenotrophomonas maltophilia, Chryseobacterium species, and Legionella pneumophila.
Legionella is a type of bacteria naturally occurring in the environment, usually in water, which causes Legionnaires' Disease. The disease is contracted via inhaling a mist or vapor (small droplets of water in the air) containing the bacteria. (e.g. Inhaling droplets sprayed from a hot tub that has not been properly cleaned and disinfected.) The bacteria does NOT spread from person to person.
Even for newer facilities, facility managers should be aware that pathogens can presumably live in "well-maintained" systems.
From an infection prevention perspective, Legionella is only one of many waterborne threats, and, relative to other sources of hospital-acquired infection, somewhat of a minor one. However, some consider it "Public Health Enemy #1". (The CDC estimates between 8,000 and 18,000 people are hospitalized every year in the U.S. for Legionnaire's disease.) And given the very recent deadly outbreak in New York City, with a double-digit death toll, Legionella is not to be viewed lightly.
So how can we do a better job to minimize potential threats?
Non-pathogenic amoebas play a critical role in the lifecycle and virulence of Legionella; however, they are typically overlooked in water quality assessment. Prevention of Legionnaire's Disease is dependent upon the ability of a water treatment system to inhibit the reproduction of both amoebas and Legionella. Methods are currently available for providing clean water in laboratories. Analogous treatment systems can be implemented in healthcare facilities' domestic hot water supplies to minimize exposure to Legionella and other pathogens.
Innovative design practices for the domestic water systems, which are currently used in GMP (General Manufacturing Practices) or best practices of laboratory plumbing design systems, can be utilized to prevent the spread of waterborne pathogens, including Legionella, and minimize the risks of spreading these pathogens in hospitals and other critical buildings.
The special design and engineering features of particular GMP systems can be enhanced and modified to ensure the safety of these critical facilities to reveal new design considerations and offer best practices for the future of patient care design.
The expertise of this design will enable building owners, building engineers, facility managers and infection control specialists to:
Understand the special design and engineering features of an improved distribution system.

Define the operational challenges that cause the growth of waterborne pathogens.

Apply GMP design thinking to the challenges of domestic hot water systems.

List best practices for future containment of waterborne pathogens in domestic water designs.
We focus a lot of energy on Legionella, but let's not lose sight of the other bacteria in water that can be just as potentially deadly. Proper water systems' design, care and diligence will yield the best chance of  reducing risk of potential bacteria growth. So, let's have that preventive conversation, before it's too late.
Interested to learn more about preparing for ASHRAE 188 and general waterborne pathogen prevention management, contact Mike Marshall, Senior Plumbing Designer.
*Special thanks to Heather Platt, Reese Wilson and Andrew Cruz for their contributions to this post.
---
---
---
---
---
---
---
---
---
---
---
---
---
---
---
Interested in what you see? Subscribe to receive monthly news and information
more tailored to what you need.