Happy Women's History Month!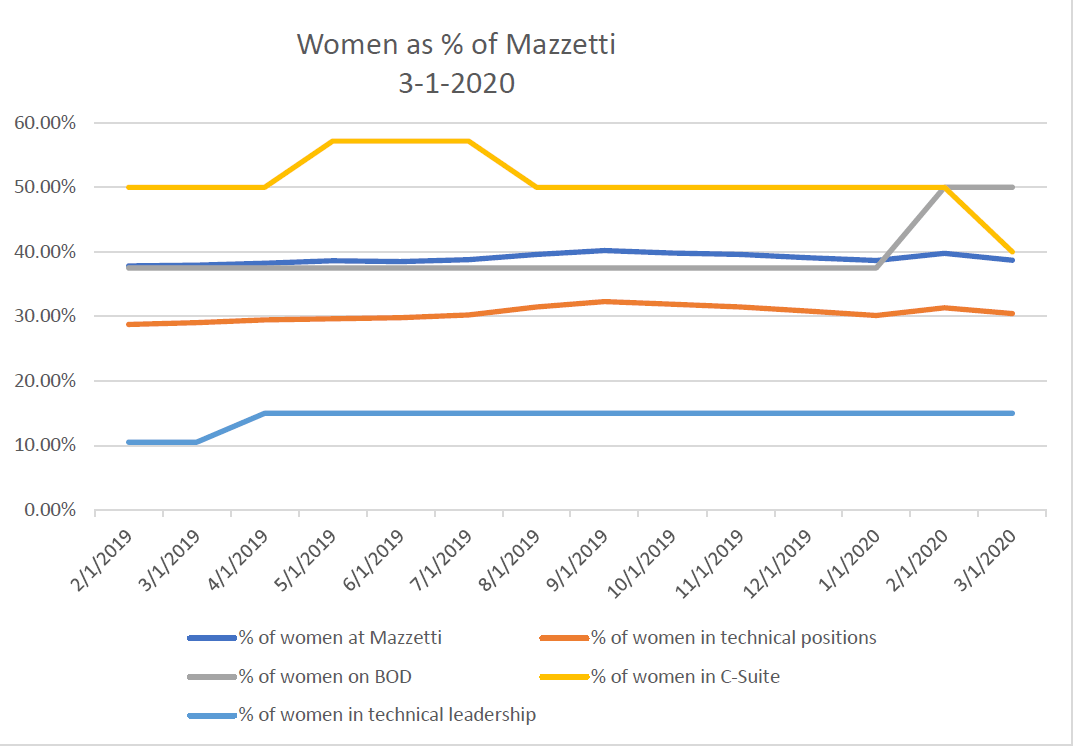 Last month, a female member of our C-Suite decided to return to the architecture side of our industry. She played a big role in helping Mazzetti develop and grow an even stronger presence in the healthcare world. We are sad to see her leave and see our Women@Mazzetti numbers dip, but we are excited for her future as well as ours! Here's to the start of another quarter as we continue to work on building our community of strong women employees here at Mazzetti.
Last week was International Women's Day 2020. The theme for this year is #EachforEqual. We asked our offices to take a picture of their best equal poses. Here is a collage of some of our offices pledging to promote gender equality within Mazzetti and externally as well!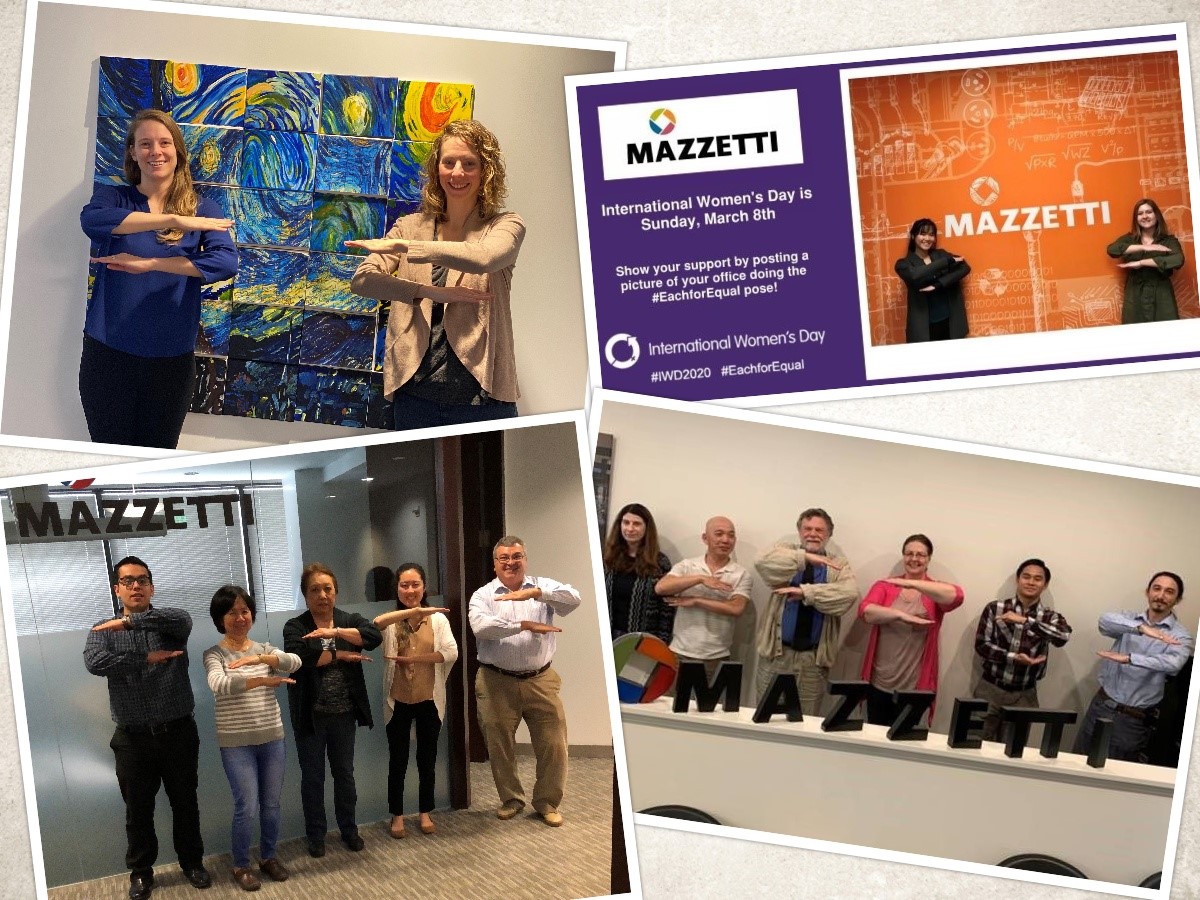 ---
W@M March 2020 Spotlight: Lauren Schwade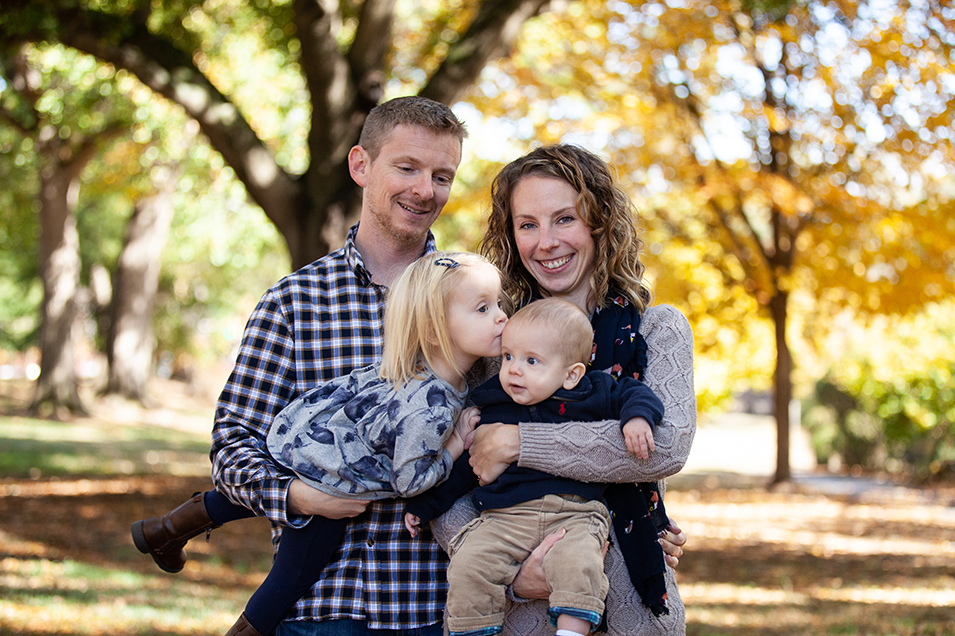 This month's Women@Mazzetti spotlight is on Lauren Schwade. She is a Senior Lighting Designer and Associate in our Atlanta office.
When Lauren's niece was suffering an illness requiring regular hospital visits, Lauren would often visit as a caring aunt. Seeing, first-hand, the impact of the physical environment on healing, Lauren was inspired to make a career out of improving healing environments for everyone, including her niece.
During her senior year of college where she studied Interior Architecture, Lauren interned with a lighting design firm and was hooked. Her versatile background includes working for lighting design firms, architecture firms, doing healthcare specialty sales for a lighting manufacturer, and now consulting alongside engineers at Mazzetti.
The common thread, for Lauren, has remained healthcare lighting. She is involved in the Healthcare Committee for the Illuminating Engineering Society (IES) that helps write the standards for lighting in healthcare facilities. Recently, she worked on updating the lighting standards for behavioral health facilities within RP-29 through the IES. She has also had the opportunity to work on some unique projects such as the Medical Center at Princess Nora Bint University for Women in Saudi Arabia and the state-of-the-art Monmouth Cancer Center in New Jersey. With every project, Lauren highlights the significant impact of lighting re healing. Though not always obvious to the general public, lighting plays a critical role on our health and emotions; Lauren designs for this impact, daily. She is excited for the future of healthcare lighting and the evolution from typical troffers in patient room ceilings to more organic, slim designs with LED.
Since the beginning of her career, Lauren has had a clear goal of becoming one of the most educated healthcare lighting designers in the industry. While her path has not been linear, all her experiences and relationships have aided her toward achieving that goal. Although she sometimes wishes that she could have had more consistent mentors throughout her career, she is also grateful to have "grown on her own" without being spoon-fed advice. As a female in the industry, Lauren encourages other women to, "speak up [because] no one will know what you can do until you show them."
One of Lauren's most recent challenges has been learning how to balance her career with motherhood. She says being a mother has made her become more focused and prioritized, and she strongly believes that flexibility is the only way to make it work. She is grateful to have support from everyone at Mazzetti because as she once said "you should love what you do [or] it's not worth being away from your kids." We are so lucky to have a dedicated trailblazer like Lauren at Mazzetti!