Lucile Packard Children's Hospital Stanford
Details
---
owner:
Stanford Medical Center
ARCHITECTS:
HGA & Perkins+Will
LOCATION:
Palo Alto, CA
SIZE:
521,000sf
COMPLETION DATE:
December 2017
---
RESPONSIBILITY/SERVICE:
Full MEP Design Services
awards:
ASHRAE Technology Golden Gate Chapter (1st Place Healthcare)
AIA/AAH Healthcare Design Award
Business Intelligence Group Sustainability Award
Silicon Valley Business Journal Structures (Healthcare)
Photography by:
Steve Babuljak
Project Lead: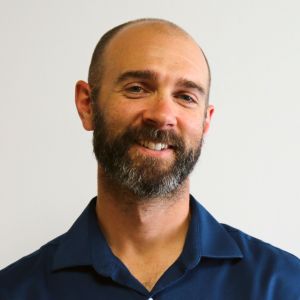 Principal, Electrical Engineer
Project Team:
1st West Coast LEED Platinum Children's Hospital.
Read more about the certification here. 
Lucile Packard Children's embodies innovation and a true commitment to environmental sustainability to better serve its patients–children and expectant mothers. To accommodate growing capacity needs. It's the only hospital in the Bay Area designed to combine pediatric, obstetric and newborn services in a central location and is intended to be one of the most technologically advanced, sustainable children's hospitals in the country.
"We have so much pride for this project… Driving success for this project stemmed from its leaders and donors that wanted to create a 'different' environment–integrate art, beauty, and light into the healing process. This was the original vision, and this is what we proudly delivered."

– Senior Mechanical Engineer Brian Hans (Mazzetti)
Resilience
Our client wanted to establish a disaster-ready, resilient hospital, fully functional even in the most extreme disasters. Mazzetti designed an expansion hospital with many levels of resilience, while being resourceful and financially aware. The MEP phases contributed to resiliency. Mechanical infrastructure use special water and air systems to heat, cool, and maintain the hospitals functionalities, each with back-up functionality beyond code requirements. Electrical systems facilitate emergency power for medical equipment. Specialized disaster-detection functionalities were integrated, including smoke evacuation systems, fire-detection and alarm system annunciator, among other safety features.
The building is also equipped to withstand an 8.0 or "greater" earthquake, providing full-function in this event. Read more about Stanford's emergency capabilities here.
Water & Energy Efficiency
The existing Lucile Packard Children's Hospital Stanford was designed during the 1980's drought. (The hospital later opened in 1991.) Water resiliency has been a priority for the client well before the most recent CA drought crisis. Through intelligent design and planning, this project is projected to save approximately 800,000 gallons of water per year and use, on average, 38 percent less water than comparable hospitals. One of the many water-sensitive features include a rain water catchment system, storing captured water in two underground water tanks. These tanks will also receive water used for medical equipment purposes. A condensation capture system, located in the air handling units, will also funnel water to these tanks. And the tank water will help support the plant irrigation system. The client will reap financial savings, while preserving natural resources, without impacting patient care delivery.
Displacement Ventilation
Packard Children's is the first major hospital in California to implement the use of a displacement ventilation (DV) system and the first hospital in the country to use it in all acute care patient rooms. Displacement ventilation foregoes the traditional approach of blowing cool air from ceiling registers, which requires more energy to push the air down. Instead, it brings air into rooms at the floor level. Displacement ventilation provides:
lower construction cost
lower energy consumption
reduced risk of infection from airborne contaminants
reduces audible ventilation noise.
Curious to learn more about the origin of DV use in Healthcare, discover more about the research we spearheaded to impact codes.
Optimized Exterior Facade
We developed a fixed external shading strategy which was optimized with the mechanical systems to eliminate direct solar heat gain and facilitate the implementation of the displacement ventilation system for the patient rooms.
Daylighting
The use of daylighting has been optimized to maximize natural light, access to views, and mitigate energy consumption in many areas of the hospital. The patient rooms and corridors have been optimized to mitigate direct solar gain while leveraging daylighting and access to views.
Other areas such as the PACU have used skylights to bring in natural light to minimize lighting energy use and facilitate connection to the outdoors.
Anesthetic gas recovery
We designed an innovative anesthetic gas recovery system to collect and ultimately reprocess the waste gas to mitigate greenhouse gas emissions and recycle the released gasses for future use. (This is one of the first installations of this technology in the U.S.)
Patient Experience/ Unique additions
Quality patient experience is typically a high priority for any hospital, Packard Children's Hospital being no exception. The building incorporates natural elements seamlessly–almost four acres of gardens and green space for patients, families, visitors, and staff to enjoy.
The expansion hospital opened in December 2017.
"One of the most sustainable, technologically advanced hospitals in the U.S."

– Robin Guenther, Principal (Perkins+Will)
Have a question? Want to get in touch?
Drop us a line and contact us below.