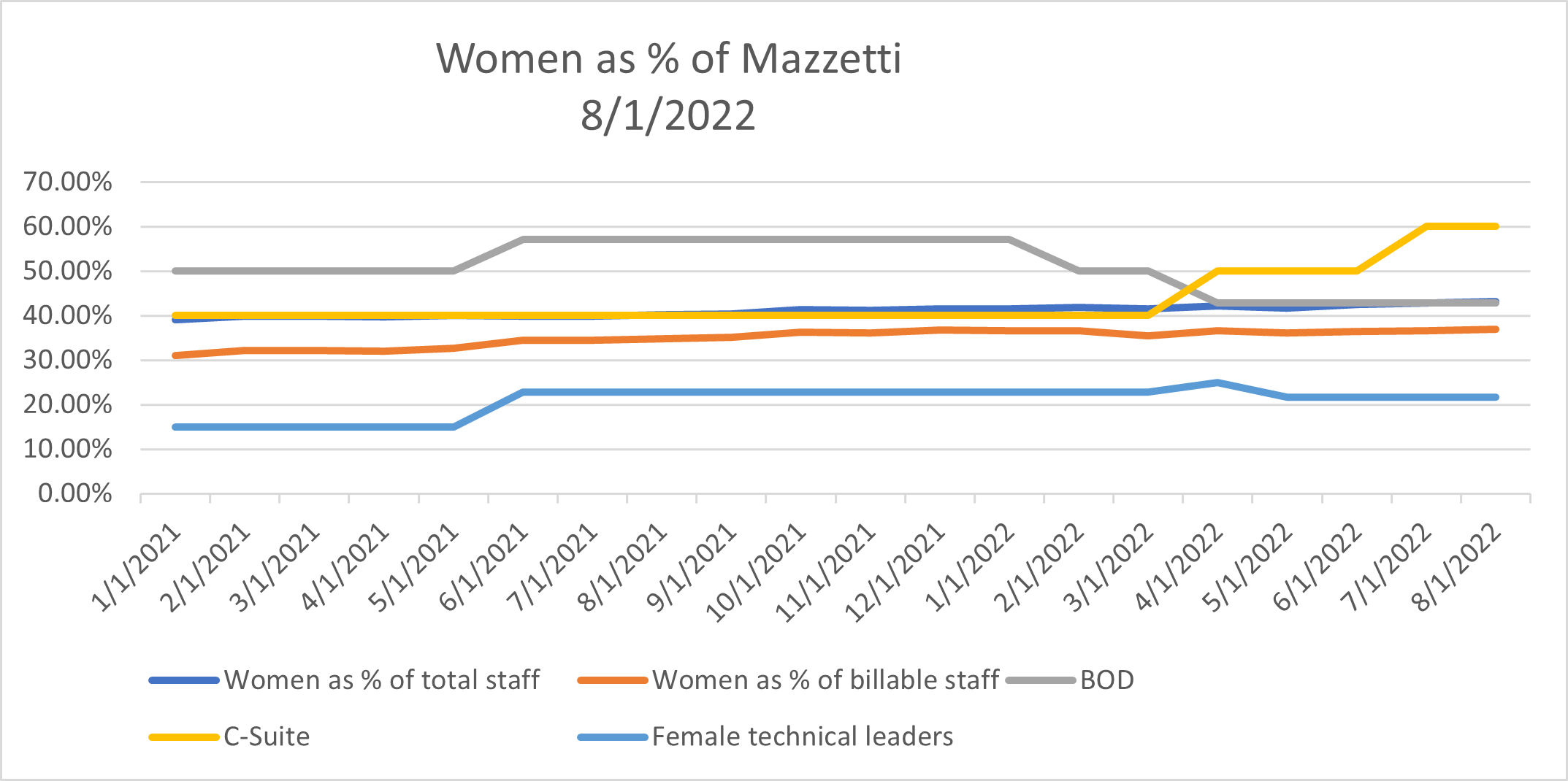 At the beginning of August, our total of women at Mazzetti was 43.2%! We are steadily inching towards our goal of having equal numbers of men and women within the company and being the most women friendly engineering firm in the world. This month, we're excited to put the W@M spotlight on the incredible female interns (some of which are now full-time hires!) that we've had working at Mazzetti this summer. Enjoy!
Women@Mazzetti August Spotlight: Juanita Lopez-Mejia, Errin Abasolo, Lydia Simpson, and Jesse Pittman
Juanita Lopez-Mejia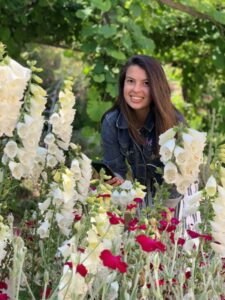 Juanita is a plumbing design intern for our San Francisco office and will be a senior this fall at Cal Poly San Luis Obispo where she studies environmental engineering. While attending Cal Poly SWE's annual Evening with Industry event back in April, Juanita met CEO, Walt Vernon, and several other employees from Mazzetti and became very interested in the work that we do around climate change and reducing healthcare's impact on the environment. She originally became interested in engineering because she liked science and marine biology, and her parents showed her that she could have a significant impact on the world around her if she went into the engineering field.
Working in plumbing is not something that Juanita had considered or realized was a career path before starting at Mazzetti. She said her intern experience so far has been very "humbling" because plumbing is not a discipline that is taught in school so there has been a lot for her to learn. She likes how much potential there is in the plumbing discipline for streamlining hospital systems and implementing new technologies; however, she sees how challenging it can be to get innovative ideas implemented when there are no other examples of these technologies being used in healthcare yet. The plumbing department has welcomed Juanita and made her feel like part of the team although she wishes she had more opportunities for site visits and in-person interaction.
In the past, Juanita has felt marginalized in academic and engineering environments because she is a woman and Latina. She thought it would be difficult to find an engineering company that has a lot of women, but Mazzetti proved her wrong and she is appreciative of our effort to be on the frontlines of supporting women in the AEC industry. She feels that observing women at all levels in the workplace makes younger women feel seen and more empowered to go into those professions. Juanita is now thinking about how her career could look if she decided to pursue plumbing design after graduation (we really hope she does!). Outside of work and school, she enjoys going to museums, being outside, and exploring Big Sur and the California coast near San Luis Obispo.
Errin Abasolo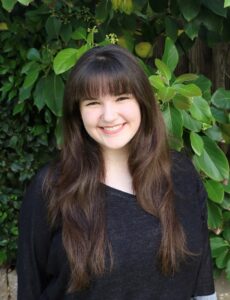 Errin is a mechanical design intern for our San Francisco office and will be a senior this fall at Cal Poly San Luis Obispo where she studies mechanical engineering. Errin was another student we connected with at Cal Poly SWE's Evening with Industry event in April, and she is working mostly with the UCSF New Hospital at Parnassus Heights (NHPH) team. After years of avoiding math, Errin discovered in community college that she really liked it, and quickly became interested in engineering. She likes how it combines both the analytical and creative parts of her brain and that there is so much opportunity to try different things and not be confined to one type of work. She has always known that she wanted her career to be something that contributes positively to the world and thought for a while that she would go into the medical field. Mazzetti provided her with a different path into the healthcare industry and so far, she is enjoying it!
In community college, Errin got used to being the only woman in the room most the time, but it affected her confidence and made her question whether she could do engineering. Thanks to an eccentric physics professor, Errin got the confidence boost she needed when she got the highest grade in the class on an exam and her professor touted to all the men about how they should learn something from her example. Errin feels that having more representation of women in engineering makes it a less intimidating industry to pursue. She draws support from her parents as well as past professors at school and is grateful to be mentored by Chris Hanzel during her time here at Mazzetti (shoutout to Chris for being our #1 W@M ally!).
Aside from working with Chris and the NHPH team, Errin has been enjoying learning about HVAC design during her internship this summer. She likes working in Revit models and having the visual aid that it provides during design. She is intimidated by the codes and regulations that we must follow for California healthcare projects but is impressed by the knowledge of people in our industry. She is interested in seeing more projects related to sustainable building design and renewable energy. Outside of work and school, Errin enjoys reading fantasy novels and is learning to play the guitar. Our fantasy is to have Errin come back and work for Mazzetti fulltime after graduation!
Lydia Simpson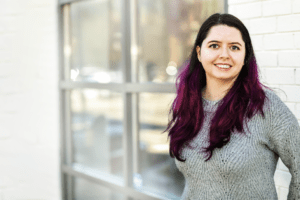 Lydia is a lighting design intern for our Atlanta office and will be entering the second year of her MFA program for architecture lighting design at the Parsons School of Design at the New School in New York City. She obtained her BFA in theatrical lighting design and worked for another architectural lighting design firm for several years before deciding to pursue her MFA. Lydia grew in theater and became interested in lighting design while part of the theater program in high school. After facing some health problems during her undergraduate, she realized she wouldn't be able to do theatrical lighting design long-term because of some of the more physical tasks involved, but she learned about architectural lighting design from a guest speaker in one of her classes and became interested.
Lydia has taken a particular interest in healthcare lighting design and how lighting can affect our bodies and health. She likes that healthcare design impacts a larger group of people because healthcare is for everyone, not just one certain group. Her thesis is focused on green lighting for migraines. Since joining Mazzetti, Lydia has enjoyed seeing how the lighting design team (which is a majority remote team) works together to manage and produce projects. She's had the opportunity to work on a larger variety of projects than ever before as her last firm worked mostly in hotel design.
Compared to theatrical lighting design and other disciplines in our industry, Lydia feels that architectural lighting design is a more female dominated area. Her previous firm was majority women and she's found mentorship through teachers and classmates at school as well as her old boss. She would still like to see more non-male people in positions of leadership throughout the industry and companies adopting better practices around parental leave to avoid punishing women for their choice to have a family. Outside of work and school, Lydia enjoys spending time with her dog, going roller-skating and rock climbing, and working on various creative projects such as painting, knitting, and sewing.
Jesse Pittman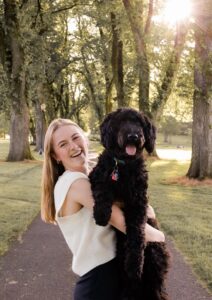 Jesse is a recent graduate from Oregon State University where she majored in architectural engineering and specialized in lighting design. She joined Mazzetti's Eugene office part-time in March while finishing her last few classes and has recently joined Mazzetti as a full-time lighting designer. In college, Jesse pursued several different majors including geology and civil engineering before she was drawn to the new architectural engineering program opening at OSU. One of the professors in the program was well known in the lighting design industry and got her interested in the discipline. She likes that lighting can have such a substantial impact even though it is such a small part of the built environment.
Since joining the AEC industry, Jesse has learned that there are a lot of things that school can't prepare you for, most notably the business aspect of the job like of coordinating with clients, working with vendors, and approving submittals. She's had the opportunity to work on a variety of projects already and see the various stages of the design process. "It's very fast paced, and meeting deadlines can be stressful, but it's also an extremely rewarding feeling," Jesse says. She likes that the industry is growing a lot and making advancements that benefit both people and the environment. Jesse's dream career is one where she gets to use all her skills and abilities while also getting to do something that she enjoys (we hope Mazzetti is giving her that experience so far!).
Overall, Jesse's experience as a woman in the lighting design industry has been positive. Being looked at as an equal or peer in the industry is especially important to her. She would like to see more men become allies for women in AEC, citing Brennan Schumacher (the head of Mazzetti's lighting design studio) as a great example. Jesse found mentorship through her involvement with the Society of Women Engineers (SWE) while in college and hopes to continue her involvement as a professional member. Outside of work, Jesse likes drawing and painting, cooking, and being outside.