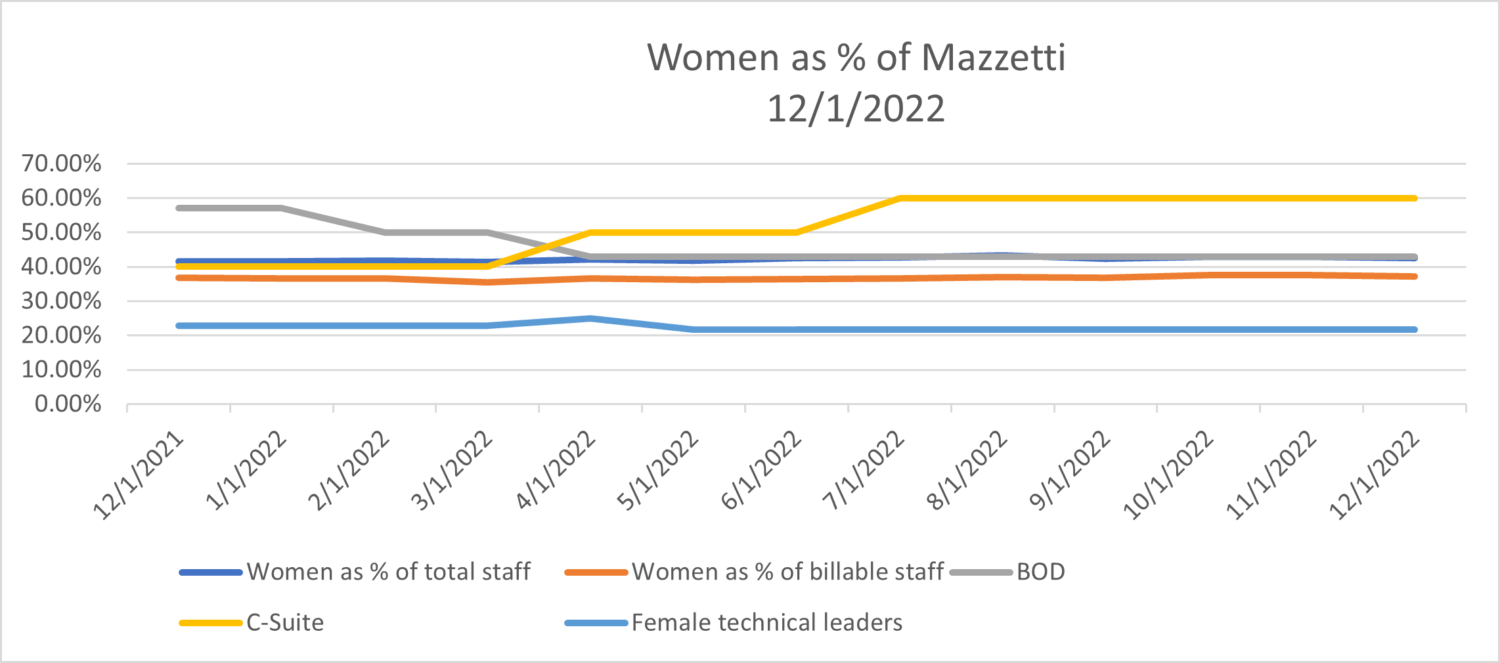 It's been a few months since we've had a Women@Mazzetti spotlight! September and October were very busy months for our committee chair, Cassidy Thompson, as she attended two conferences. The first was the Women in Design and Construction (WiDC) conference in Chicago, IL. This small conference of fellow women in our industry focused primarily on helping smaller firms start their own affinity groups, discussion of company diversity and inclusion efforts, and celebrating the strides that the AEC industry is making in including and supporting women. Participants even got to tour the newly renovated Wrigley Field baseball stadium! Cassidy and Stephanie, the chair of our DEIJ committee, came away from WiDC with many ideas for how to reinvigorate and better lead the W@M and DEIJ committees, and they are excited to put those ideas into action in 2023.
Cassidy also attended the Society of Women Engineers WE22 National Conference in Houston, TX. This is the largest conference for women in engineering – over 10,000 female engineers all in one place! There were a variety of activities to do each day including networking at the career fair, attending technical and professional development sessions, going on technical tours at local facilities, or volunteering at the outreach event to expose middle school and high school level girls to engineering. Cassidy attended a technical tour about Decarbonization in the Marine and Energy industries with a Finnish company called Wärtsilä, went to a number of sessions with topics such as diversity in leadership, making the next step in your career, and encouraging women and people with STEM backgrounds to go into government and public policy. She also volunteered at 'Invent It. Build It.', the outreach event, and even found time to have some Texas BBQ aside from all that! After returning from these two conferences, she is excited to put all her new ideas to good use leading the W@M committee and hopes to give other women on the committee the chance to attend these conferences in the future and feel the camaraderie and inspiration.
In November, the Women@Mazzetti committee hosted a panel on Women's Experiences in the AEC Industry and the Need for Allyship. With help from our committee member Chris Hanzel, we partnered with three women from our project team for the UCSF New Hospital at Parnassus Heights (NHPH) to highlight different perspectives of women in our industry. Our panelists included:
Monica Anderson, Principal and Civil Engineer at Mazzetti
Judy Ou, Senior Architect at Herzog & de Meuron
Karen Conrod, Project Executive at Herrero Builders
Juliet Pahed, Senior Project Manager at UCSF
Chris Hanzel, Associate Principal and Senior Mechanical Engineer at Mazzetti
The panel was an engaging conversation that covered topics ranging from how gender or ethnicity had played a role in how the panelists were treated in their career, how the panelists feel best supported at work and how they try to support others, where they had seen the biggest improvements in the industry throughout the years, what advice they had for others, and where they would like to see more allyship in the industry. Our Mazzetti-ites left the event feeling inspired and excited to put on more events like this in the future! And our panelists felt the same way – there has already been discussion of replicating this panel event for an event with the larger UCSF NHPH team, which includes over 100 architects, engineers, and contractors working together on a daily basis.
2022 was a busy year for the Women@Mazzetti committee, and we have even more planned for 2023! Stay tuned for our first spotlight of 2023 to hear about what we accomplished this year and our 2023 goals. Enjoy our last spotlight of 2022 on Jess Hamann, Mazzetti's Director of Corporate Marketing.
Women@Mazzetti December Spotlight: Jess Hamann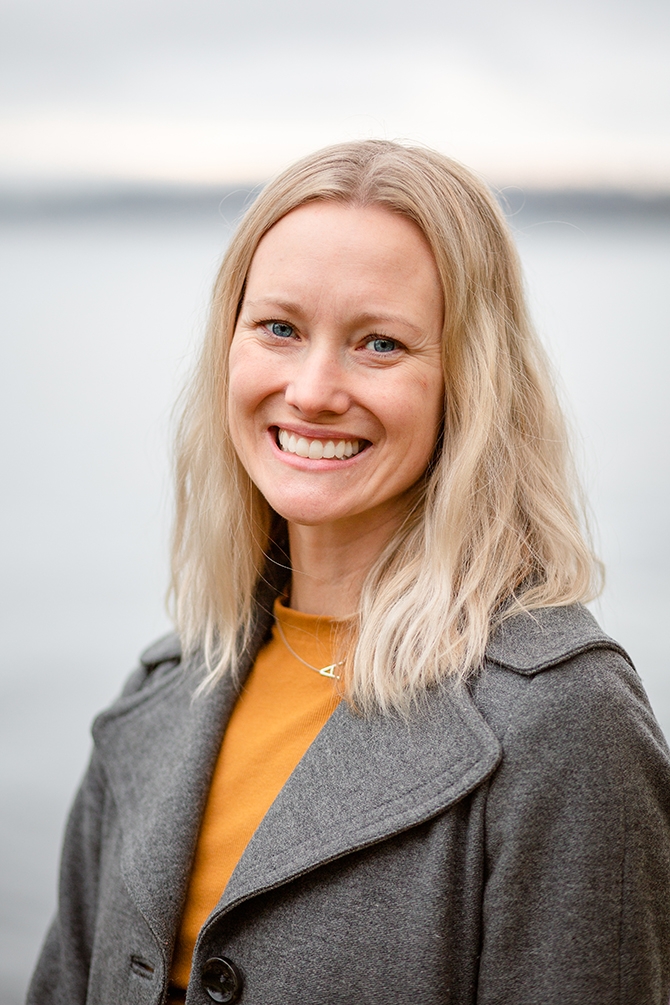 Jess Hamann is the Director of Corporate Marketing at Mazzetti, based out of the Seattle office. She wears many hats – marcomm professional, leader, mom, volleyball player, and more! Over her last eight years at Mazzetti, she's had the opportunity to be part of some challenging and significant projects and pursuits including the Kaiser Shark Tank Competition, the Decarbonizing Healthcare Guidebook, and Mazzetti's own brand evolution. We're lucky to have Jess as one of the creative, driving forces (of many!) helping Mazzetti to continuously adapt, win projects, and do meaningful work.
Jess grew up in Texas and attended Tennessee Tech for college to play volleyball and study professional communications. "I think I've always had a somewhat unconscious love of words and the power of persuasion, which is essentially what led me to Marketing and Communications," Jess said. She realized that a career path in "marcomm" would allow her to work in almost any industry and not feel confined. After college, Jess moved to Seattle and got her first job at a small mutual funds company doing administrative work and quickly moved into the marketing department. With some incredible foresight, the CEO sold the firm just before the financial market crash in 2008. Jess stayed in touch with the (now former) CEO, and they launched a digital media storytelling venture together, focused on baby boomer fitness and longevity. Though they uncovered incredible stories and published their findings in a video eBook, the business prospect to produce similar content for insurance companies, fell short. However, for Jess, the mentorship and subtle "life lessons" were more beneficial. She was in awe of his ability to lead humbly and to create powerful teams around him, mainly comprised of women. During this venture, Jess hired a consultant, who would shortly after join Mazzetti and woo Jess to also join in May 2014.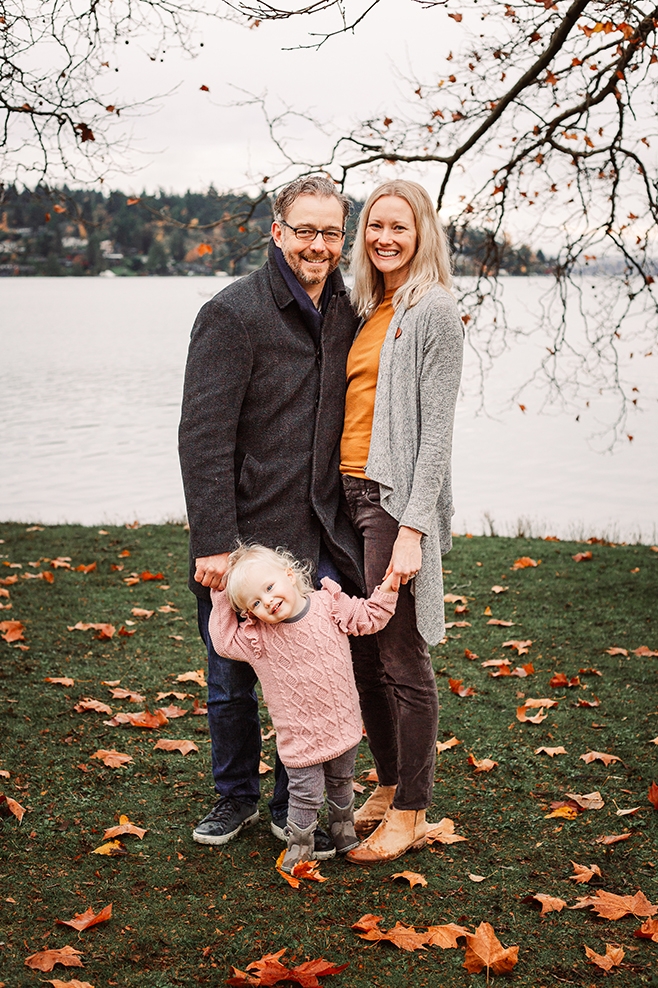 Fast forward eight years, and Jess is still at Mazzetti, which she says surprises her (only given many of her peers who typically spend a few years in a job and move on to something new). Upon reflection, she says the meaningful work, the incredible people, and the opportunity to influence the direction of the firm keeps her coming back for more. She's had the opportunity to do a little bit of everything in the time that she's been here – from copywriting and CRM to social media and brand building. She loves the storytelling aspect of marketing which touches on all aspects of her work from project proposals to website and social media content to onboarding new team members. While she now manages a team and has a greater financial responsibility (pertaining to all things Marketing), Jess admits she tries to stay away from spreadsheets as much as possible! Outside of work, she spends a lot of time with her husband and three-year-old daughter in the outdoors of the Pacific Northwest and hopes to someday return to the beach volleyball court to share her love of the game with her kids.
"I never envisioned I'd be working for an engineering firm. And fortunately, we're not JUST an engineering firm… Our people do such meaningful work in the world, and the majority of folks just so happen to be engineers. I did envision a career in which I'd be challenged AND have a greater purpose. And, I think I envisioned, earning the respect of a team to lead, hopefully, to new and exciting places."
When asked about her leadership style, she said it's hard to land on one specific style, as leadership develops and evolves over time. As a manager, she's learning both how to give and how to ask for feedback from her team and that it's important to be vulnerable with the people you're leading to build trust. She strives to include everyone in key decision-making and ensure equity of responsibility. Reflecting on how she's changed since the beginning of her career, Jess said she's grown more confident and comfortable with failure as a part of the learning process. Thinking about where she sees her career going in the future, she believes it will involve more effective facilitation and storytelling and leading an empathetic, high-performance team of individuals who are fulfilled in their careers.
The "marcomm" industry is often more female-dominated, compared to that of STEM careers. As a result, she acknowledges that she may have had an "easier" path than her engineering counterparts. She's been fortunate to have equally positive experiences with various male and female coworkers throughout her career. She feels compelled to consciously seek out opportunities to lift up women around her as a way of "paying it forward." As a marketing professional for an engineering firm, she believes a big part of her job is to amplify the story of Mazzetti and the AEC industry overall so that we attract more women! Jess is a key player in editing and promoting our monthly Women@Mazzetti spotlights, and we couldn't ask for a better partner in this endeavor! With Mazzetti sitting at a total of 43% women across the company, we have many more women to spotlight in the future and we look forward to doing it with the help of Jess and the other amazing professionals on the Marketing and Communications Team!