Sustainability is rooted in our culture.
The world is changing, and our built environments need to adapt to those changes. Through our unique vision, we design healthful, sustainable buildings that deeply reflect our clients values and remain relevant and reliable far into the future.
Sustainability @ Mazzetti = Resource Efficient
We design (new) and optimize (existing) resource efficient buildings. In the built environment, we look at resources–energy, water, materials. We look at the spectrum activities–planning,  design, construction, operations. And we infuse efficiency at the intersection of resources and activities.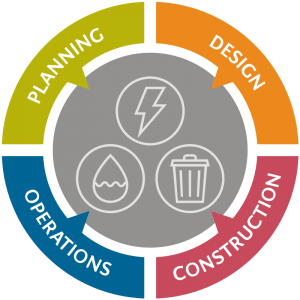 Sustainability is beyond a service. It's a culture. 
Every Mazzetti project incorporates sustainable principles and practices, regardless of the scope of work. Sustainability is not an "add on" service. It's integrated in our process.
Have a question? Want to get in touch?
Drop us a line and contact us below.