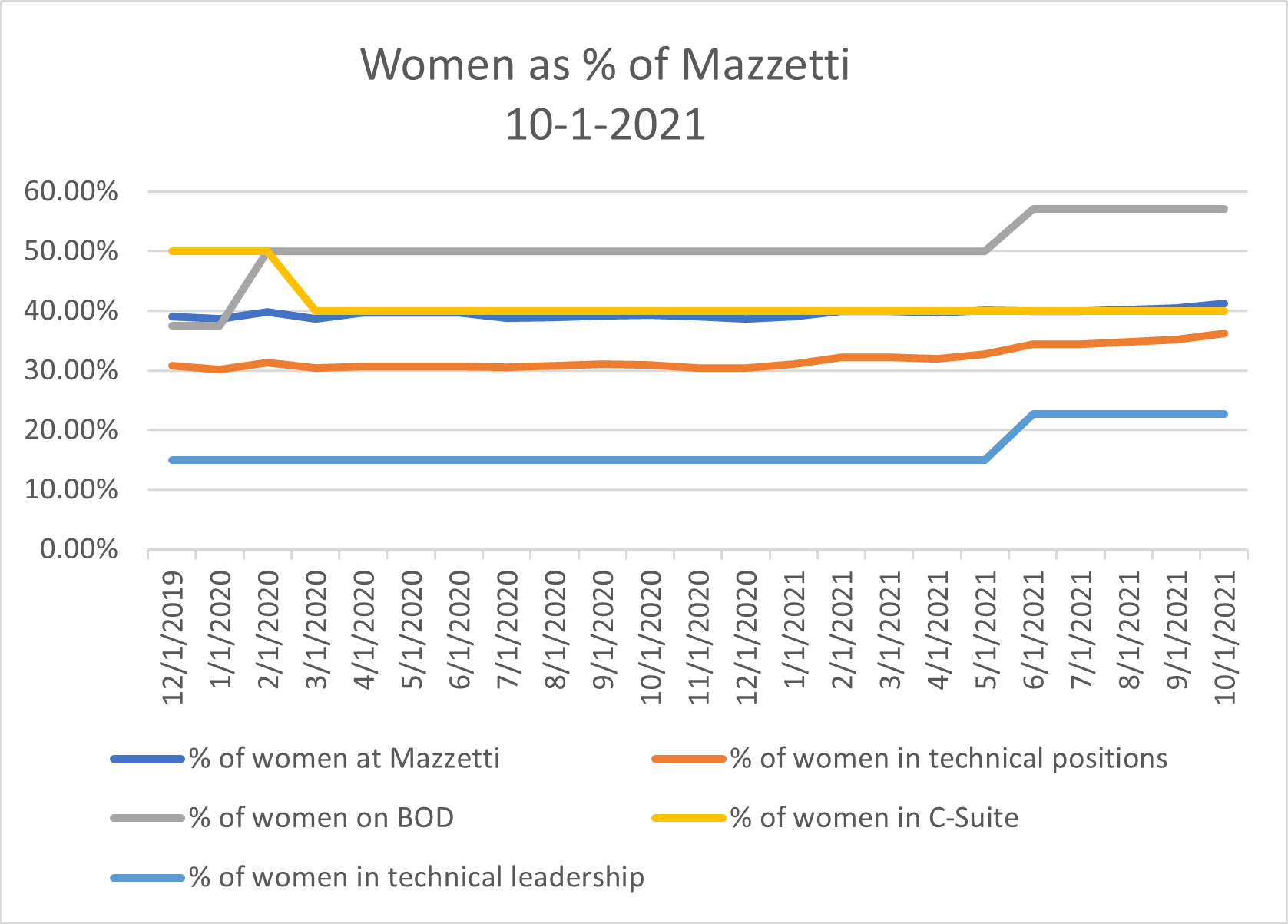 During October, Mazzetti had three new hires, including two females, pushing us to over forty percent women in the company, edging closer to our goal of being a fifty percent female-employed business. The Women@Mazzetti committee is focused on assisting with the implementation of new mentorship practices and members of the committee have hosted a series of meet and greets on different technical and professional development topics to allow employees interested in those areas of mentorship to get to know one another. The mentorship topics include M/E/P/T engineering, lighting, healthcare design, project management, marketing and business development, commissioning and sustainability, early career development, leadership, and BIM/VDC. Employees interested in being mentors in one or more of the topics were able to introduce themselves and talk for a few minutes about their experience. Our next steps are to pair interested mentees with mentors allowing them to determine if they are good match for one another and structure their mentorship relationship. We look forward to seeing how this new mentorship structure works to form a support network for both young and continuing professionals alike.
Women@Mazzetti Spotlight: Kristelle Fruge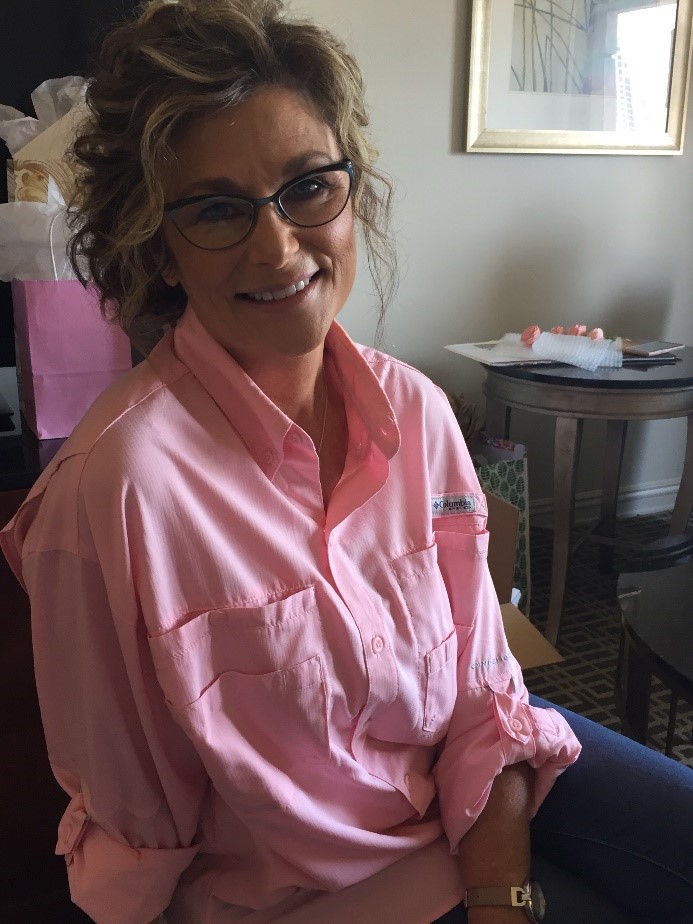 Kristelle Fruge, Associate, is a technology project manager for Mazzetti+GBA's technology division out of the Nashville, TN office. Looking or a career change after working in high tech for many years, Kristelle was drawn to medical equipment and IT planning and joined GBA (which merged with Mazzetti in 2016). She has been an indispensable part of the team ever since!
Kristelle loves the collaborative nature of her job and enjoys working with clients to understand their desires and needs and explaining all the possibilities available to them with a new facility. She enjoys the beginning stages of projects the most when she meets with end users and surveys/inventories the current equipment and layouts that are being used. Internally, Kristelle likes working with the PlanIt database and showing new employees how to best use that resource to their advantage.
Kristelle is certified as a Project Management Professional (PMP), a rigorous and lengthy accreditation that requires at least 4,500 hours of prior project management experience. The certification covers topics such as people management, management of scope, time and cost, risk assessment, and other business acumen. Becoming a PMP has given Kristelle more credibility in her career, and has helped acknowledge to a lot of tools and approaches she had seen used over the years.
Kristelle finds a lot of value in recognizing people's individual accomplishments and personal growth:
"[By] emphasizing accomplishments of any resource it becomes obvious [that] women can achieve just as much as men. Track your own accomplishments and be sure those are being discussed with management, at minimum, during your annual performance review. Ultimately, look for an employer that's willing to celebrate accomplishments and be transparent with accomplishments to lend credibility to those moving up the career ladder."
Kristelle encourages young professionals to explore their opportunities and not limit themselves to a single team for too long as you can learn so much from a change in environment – branch out and work with different groups of people. She also recommends being curious and ask a lot of questions – why do we do things the way we do?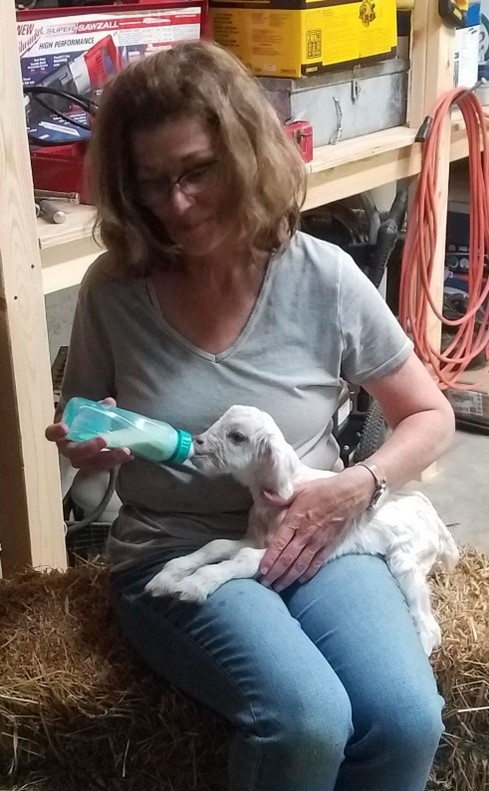 Kristelle has a unique approach to maintaining a work/life balance – her pet goats! After buying some land in middle Tennessee, she was exhausted by all the mowing and upkeep to keep the property neat. She started with three goats to help with the task and her yard crew has now grown to 18, Outside of Mazzetti, Kristelle is busy with feeding her goats, cleaning their stalls, and making sure they have water and warmth in the cold winter months. Additionally, Kristelle has a miniature donkey that serves as a guardian animal for the goats!
Mazzetti is lucky to have such a passionate and accomplished Project Manager on our team and we encourage young professionals to utilize Kristelle as learning resource!