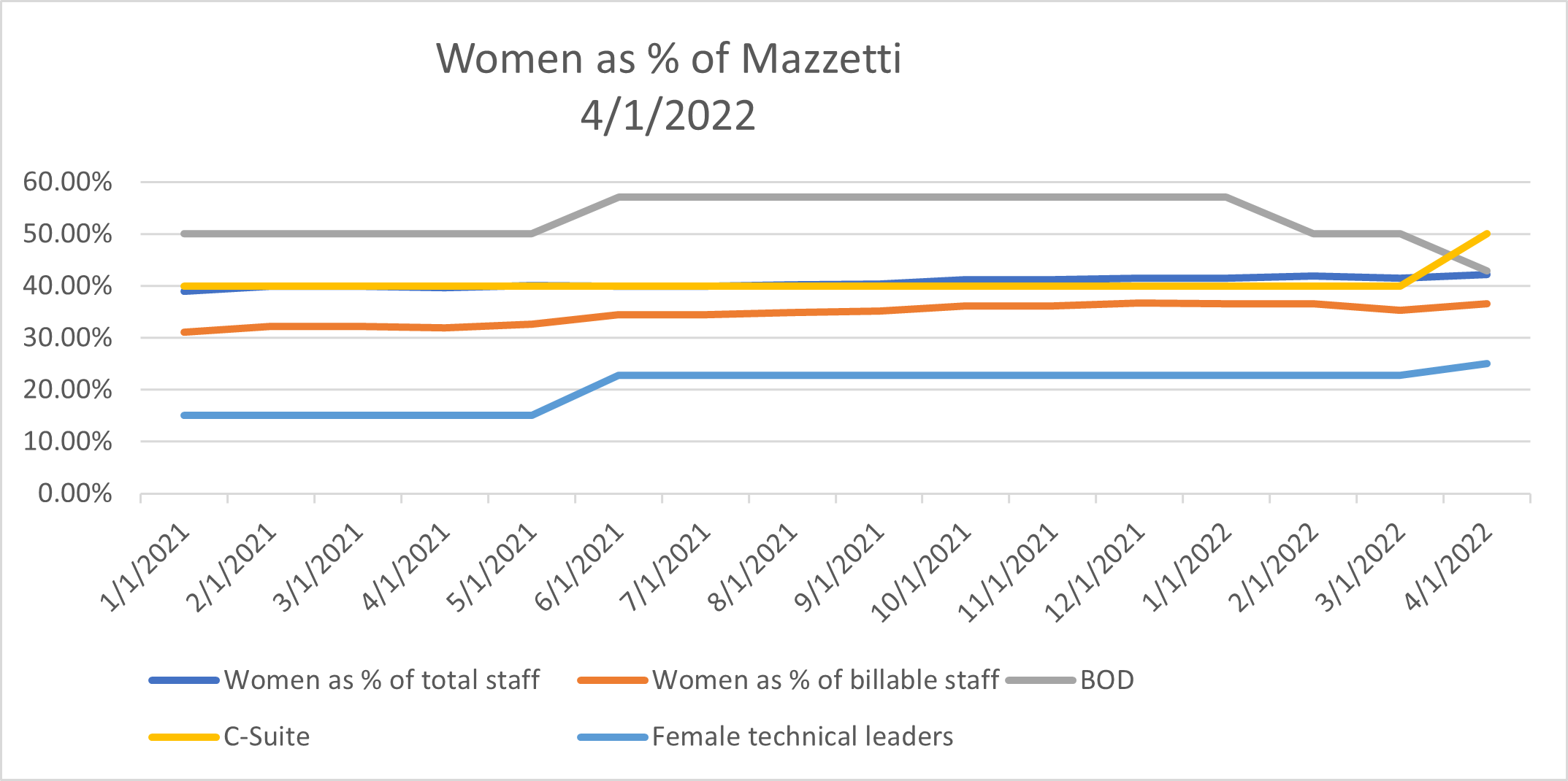 As we teased in our March post, we share the exciting news that Mazzetti has welcomed a new CFO, Beth Bell, to our leadership, bringing our numbers of women in the C-Suite up to 50%! We are thrilled Beth has joined Mazzetti and the Women@Mazzetti committee and can't wait to see her impact.
In April, the Women@Mazzetti and DEIJ committees joined forces to bring back Ellie Krug for a second training, this time covering workplace inclusivity and allyship. We discussed the difference between identifying as an "ally" of a marginalized group versus demonstrating allyship with your actions. Guided by scenarios provided by Ellie, we learned about microaggressions in the workplace, how to be aware of them, how to approach difficult situations where it's necessary to speak up on behalf of others, and how to apologize and forgive others. We've received positive feedback on the interactive training, thus far, and are soliciting our colleagues' input for future sessions on diversity, inclusion, and allyship!
Women@Mazzetti Spotlight: Erin Black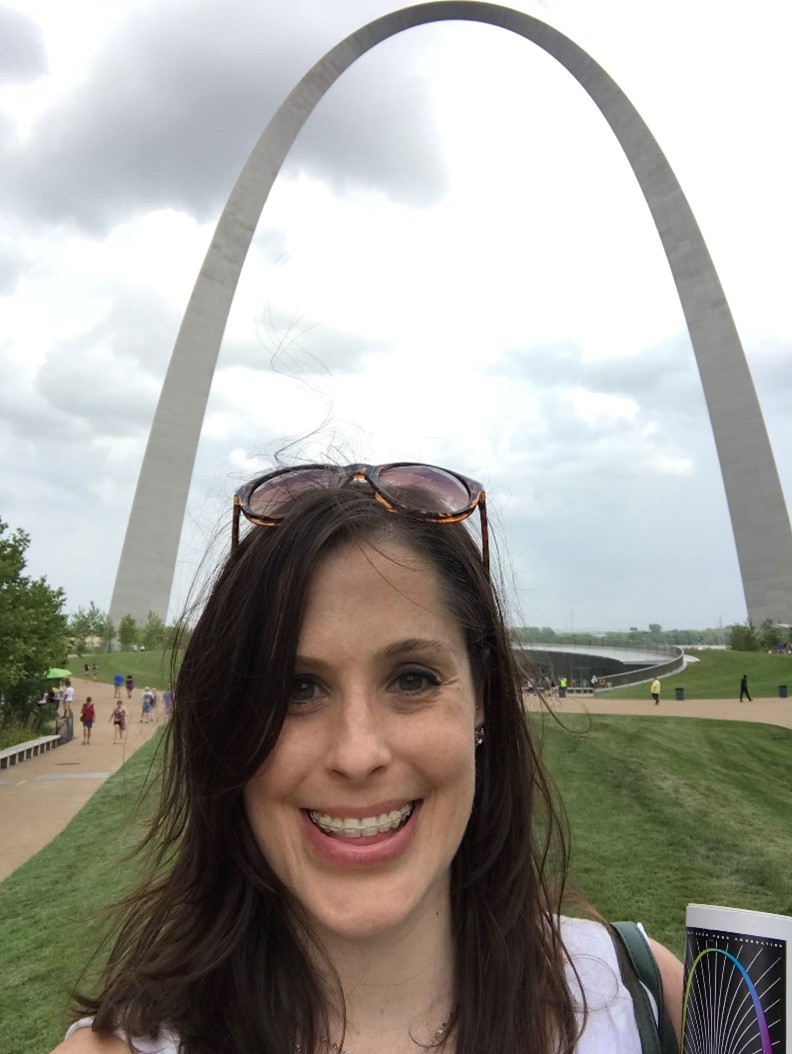 Erin Black is a Senior Associate and Senior Mechanical Engineer in St. Louis, MO.
Erin is a fourth-generation mechanical engineer, following in the footsteps of her great-grandfather, who worked at the Anheuser-Busch brewing facility, her grandfather, who also worked in HVAC design and is still an active member of ASHRAE, and her father, who went on to become a lawyer after getting his engineering degree. When Erin decided to study mechanical engineering, she didn't even realize she was continuing the family tradition. Instead, Erin went into engineering because of her curiosity to know how things work. After getting her engineering degree from University of Missouri (Mizzou), she went on to obtain a master's degree with a biomechanics certificate from Washington University in St. Louis.
Shortly after graduating, Erin started a job with William Tao & Associates, which merged with Mazzetti in 2018. Originally, she wasn't interested in HVAC design and energy analysis and slowly transitioned into commissioning work. It wasn't until later in her career that she started doing actual HVAC systems design and project management. Now, Erin says it is her favorite type of work. She enjoys renovation projects more than new construction because it forces you to be creative to fit everything you need into the existing space. One of Erin's favorite projects was performing the commissioning for the Gateway Arch expansion. It included overnights in the museum to test the smoke evacuation and lighting controls systems, where she and the security guards sometimes had the whole museum completely to themselves!
The pandemic has been a learning experience for Erin as she has struggled to find work-life balance while working from home. She recognizes that taking time off makes her better at her job and an overall happier person, but she has had to learn how to create boundaries so that she's no longer tempted to check her email after she's shut down her computer for the day. Outside of work, Erin enjoys yoga, hiking, cooking new recipes, and trying new restaurants.
When asked what has kept her at the same firm for so long, Erin had a very pointed answer: the people. She not only enjoys the work she's doing, but the people and clients that she works with daily. Many of the Mazzetti employees in St. Louis have been working together for several years and have become quite the close-knit team. Being part of such a supportive team, Erin has been lucky to be mentored by the other engineers. Now, she is mentoring younger mechanical engineers as well as further developing her leadership skills. Last year, Erin was part of the Mazzetti Emerging Leaders, a small group chosen for personal/professional development because of their potential to take on leadership positions within the company.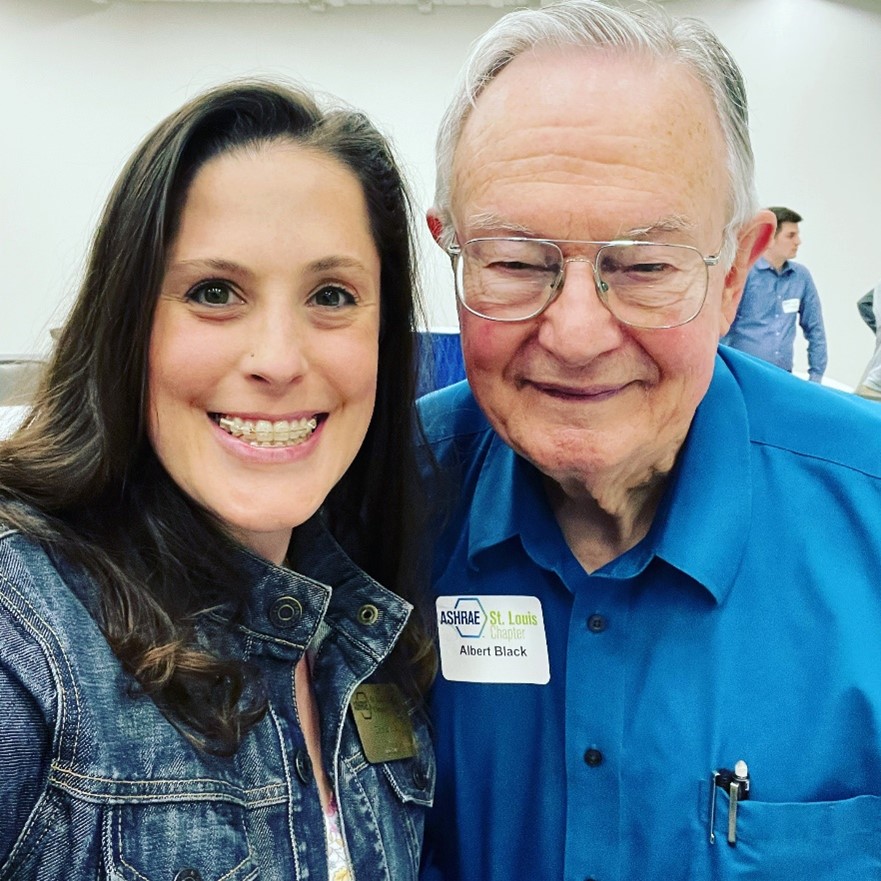 Putting those leadership skills to good use, Erin is currently serving as the president of the St. Louis chapter of ASHRAE, where she was recently recognized at the society level for her efforts. Erin's grandfather still attends ASHRAE meetings at the age of 86 and witnessed Erin receive her certificate of appreciation. After Erin finishes her term as president, she wants to get more involved in outreach with younger generations to introduce them to the MEP industry and Mazzetti. She believes exposing kids (especially girls) to engineering at a young age and piquing their interest is the key to building their confidence in math and science subjects.
Erin is a great example of how mentorship and company investment can bring up the next generation of engineers. We are excited to see what she does next in her career with Mazzetti, and we know she will make an impact on future generations, whether they're a fourth generation engineer or a first!