Warren J. Baker Center for Science and Mathematics
Details
---
owner:
California Polytechnic State University
ARCHITECT:
ZGF Architects
LOCATION:
San Luis Obispo, CA
SIZE:
208,608sf
COMPLETION DATE:
2014
---
RESPONSIBILITY/SERVICE:
Electric Lighting & Daylighting Design
---
Photography: 
Tim Griffith Photographer FAIPP
Project Lead: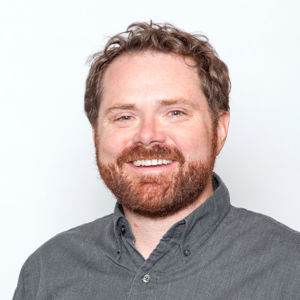 Associate Principal, Lighting Design Studio Leader
Project Team:
Illuminating sustainable, optimal lighting for the teaching environment
The Warren Baker Center for Science and Mathematics is a six story, 200,000+ sf classroom and laboratory building (the second largest building on the Cal Poly campus). The LEED Gold Certified facility provides resources for faculty and students in the Department of Chemistry, Physics, Natural Resource Management and Environmental Studies, as well as three privately funded institutes.
Through an integrated design approach and computer modeling, daylight was optimized and carefully integrated with electric lighting systems. A digital lighting control system maximizes daylight contributions, but still allows the instructors to have control over the daylight and electric lighting in individual classrooms. Occupancy and daylight sensors further reduce energy loads beyond the low lighting power densities throughout the building. Ambient light in teaching areas are delivered through direct-indirect pendants and are programmed for energy reductions via zoning relative to task and available daylight. Task lighting at teaching surfaces compliments the daylight provided at perimeter walls for effective teaching instruction.
Awards/Recognitions
LEED Gold Certified
Have a question? Want to get in touch?
Drop us a line and contact us below.