Kaiser Berkeley Medical Office Building TI
Details
---
LOCATION:
Berkeley, CA
COMPLETION DATE:  
2022
RESPONSIBILITY/SERVICE:
MEP, Lighting Design
Project Lead: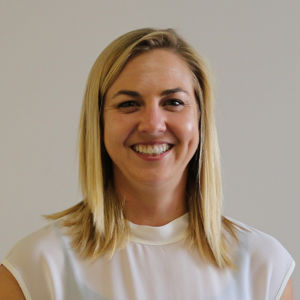 Senior Associate, Mechanical Engineer
Project Team:
The Kaiser Berkeley Medical Office Building project involves the buildout and tenant improvement of a previously constructed 62,000 square feet cold shell Medical Office Building (MOB) comprising three stories. The MOB will offer a diverse range of medical services, including adult family medicine, pediatrics, mental health care, outpatient services, and a pharmacy, along with a cafe for the convenience of patients and visitors.
The design of this project was executed with a strong emphasis on energy efficiency and sustainability. The team aimed to achieve LEED Gold certification according to the LEED V4/4a rating system. Compliance with ASHRAE Guideline 36 was meticulously followed to ensure best-in-class HVAC control sequences, enhancing energy efficiency during building operation. This approach aimed to enhance the overall efficiency of the HVAC systems, reducing operational costs while maintaining comfortable indoor environments for occupants.
Non-Recirculating Tempered Water Plumbing System
A non-recirculating tempered water plumbing system was implemented to supply water to lavatories and sinks equipped with sensor faucets. This innovative system reduced the need for extensive piping and insulation, as compared to traditional hot and cold distribution systems. By minimizing heat loss and reducing energy consumption, the system effectively contributed to the project's sustainability goals.
Automatic Lighting Controls
The project extensively utilized automatic lighting controls throughout the building. All areas, except for procedure rooms, were equipped with automatic lighting controls to optimize energy savings. These controls were integrated with the Building Automation System (BAS) via BACnet, allowing for seamless communication of occupancy status to the BAS. The integration ensured efficient daylight harvesting and occupancy sensing without causing inconvenience to users.
Integrating Lighting Features
Despite budget constraints, effective collaboration with the architect allowed for the integration of various lighting features in specific locations. These included art lighting to showcase artworks, way-finding lighting at portals for enhanced navigation, and decorative lighting in lobbies and waiting areas. These lighting enhancements not only improved the building's aesthetics but also enhanced its overall functionality and user experience.
To achieve the targeted LEED Gold certification, the design team collaborated closely from the outset. The coordination focused on architectural finishes that not only met light quality requirements but also helped to reduce lighting power density. This holistic approach resulted in an aesthetically pleasing and energy-efficient lighting system.