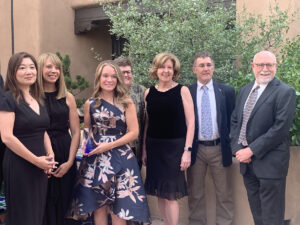 On this 10th anniversary of Healthcare Design's HCD 10 Awards, we're honored for Walt Vernon, Mazzetti CEO, to be listed among these industry standouts in the 'Building Professional' category. Check out the full article here. (The HCD 10 recognizes 10 outstanding individuals across 10 different categories, from educator to research to architect to owner.) As an Electrical Engineer, Walt demonstrates his relentless drive to design "healthier, enduring" healthcare environments; however his focus transcends the building. He recognizes the need for more as it pertains to the greatest threat to human health…
Is it possible to go a week and NOT see a headline pertaining to an extreme weather event—wild fires (in our backyards in CA and other parts of the country), 7.0 magnitude earthquake in Haiti, extreme temperatures (the TX grid story, too recent to forget), and most recently, Hurricane Ida in Louisiana and up the East Coast delivering record rain and flooding. The UN Secretary-General António Guterres said the (IPCC) Working Group's report indicated "a code red for humanity. The alarm bells are deafening, and the evidence is irrefutable".
Today, we know that the Healthcare sector represents roughly 20% of the US Economy, 10% of US greenhouse gas (GHG) emissions, and 5% of global GHG emissions. The Healthcare system has generally (historically) shied away from taking responsibility for its Climate Footprint. However, as Health and Human Services Secretary Xavier Becerra reported just last month, "It's not about the climate; it's not just about our environment; it's about our health."
As recently appointed to the National Academy's Action Collaborative Steering Committee, Walt is focused on driving Healthcare to reduce emissions by50% by 2030 and 100% by 2050. Given the growing momentum and imperatives from ASHRAE, ASHE, IFHE, and IHF, and others, he feels that (finally) now is the time for action (and change). He believes building design is important for achieving decarbonization, though it's not enough.
"We need to intentionally design health service delivery to more aggressively embrace the central importance of carbon. This needs to come before we think about material elements; health service delivery is more fundamental."
Join Walt and other Mazzetti-ites on September 30th for a discussion on "Getting Serious About Decarbonizing Healthcare" hosted by the AIA AAH Pasadena Foothills. Register here.