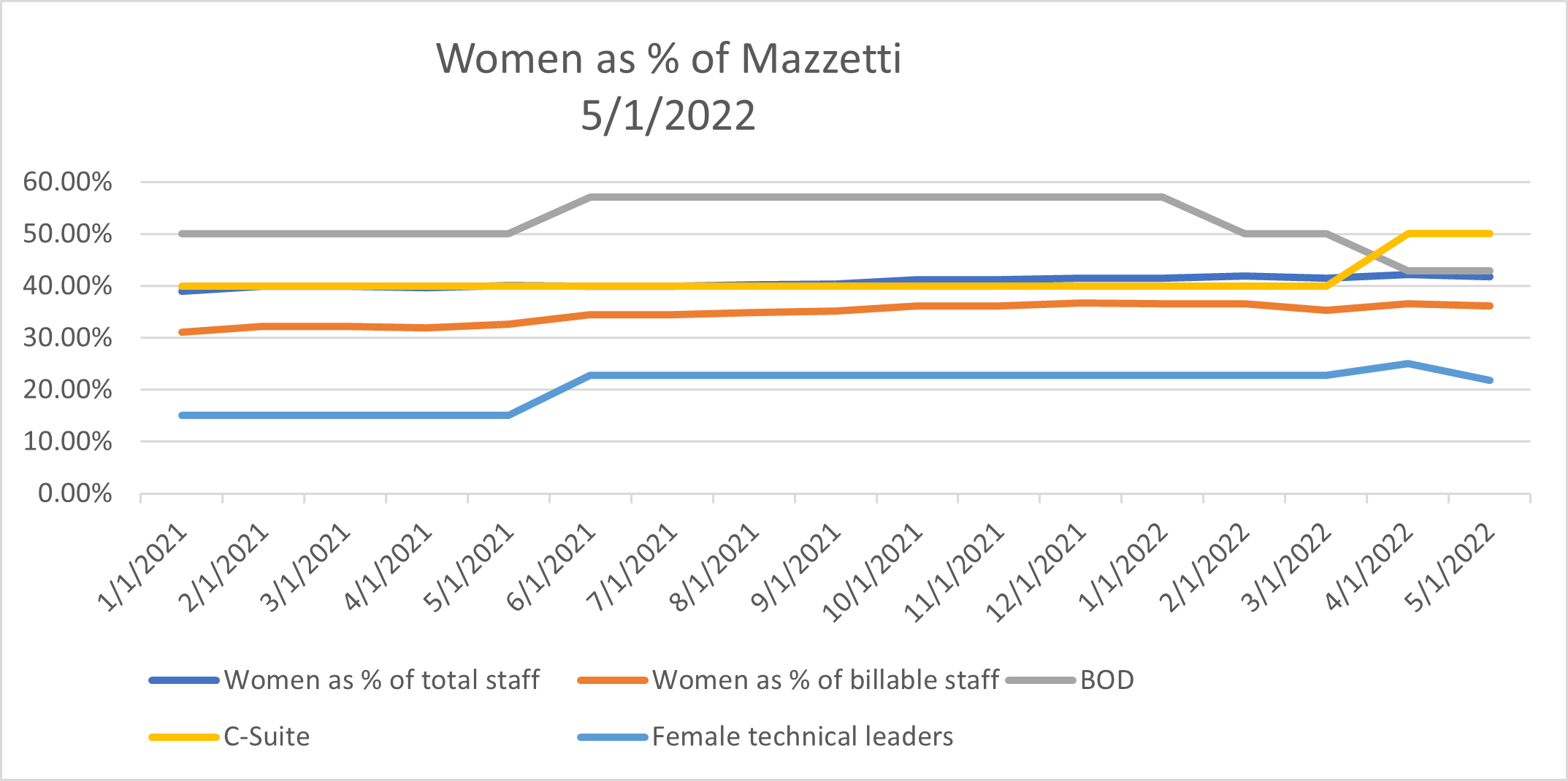 In May, our Women@Mazzetti numbers held mostly steady aside from a departure that affected our number of women in technical leadership. We are excited to welcome several interns this summer in different departments and offices at Mazzetti – stay tuned for spotlights about them later in the summer!
Women@Mazzetti Spotlight: TaKeisha Saunders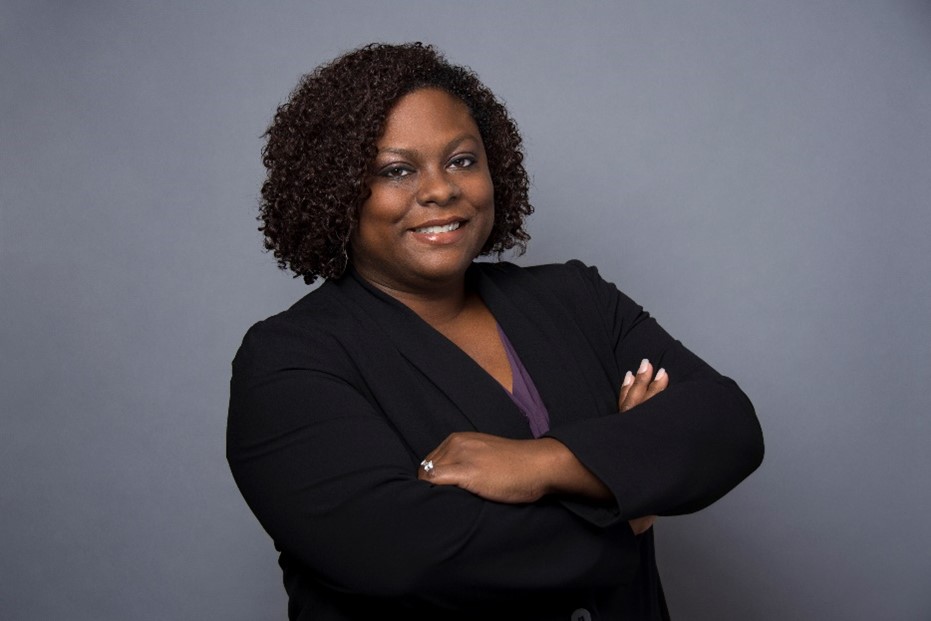 TaKeisha Saunders is a Technology Consultant based out of Atlanta working for Mazzetti's technology division. As an experienced medical equipment technician in the Army and a medical equipment planner and project manager at Mazzetti, we could say TaKeisha knows medical equipment from the inside out. She's a lifelong learner and self-proclaimed "geek" when it comes to research – she recently presented at the CleanMed Conference on a white paper she wrote about sterilization equipment that can be used in healthcare facilities to save a significant amount of water. We are so impressed by TaKeisha and how she manages and excels at everything she does!
TaKeisha joined the Army after graduating from the University of Georgia with a degree in Exercise Science and Health Behavior. Coming from a military family, she had always been interested in joining the Army, but the position she had initially wanted wasn't available. It was then that her mom suggested she join the unit for medical equipment repair. Fifteen years later, TaKeisha is an officer and leader for her 213-person unit based out of Miami. She has served at several different hospitals and assignments in the US and spent thirteen months in Afghanistan repairing medical equipment at a combat support hospital that served both the military and local population.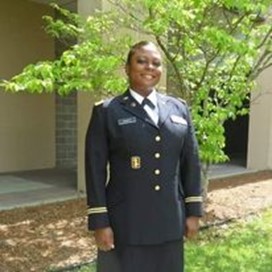 Currently, TaKeisha is in the Army Reserve, meaning she typically serves for her unit once a month and works for Mazzetti outside of that time. It requires a lot of scheduling and coordination to make it all work, especially since it requires lots of travel and she also has two young kids at home. Despite all the logistics, TaKeisha likes being in the military and plans to continue serving. She enjoys the camaraderie of being a soldier and feeling an instant connection when she meets someone and finds out they have also served. She appreciates the lessons her service has taught her – to carefully observe and take notes on a situation before jumping into action, to respect your mentors and those senior to you, and to not forget where you came from and the hard work you did to get where you are. She's also been happy to see the strides that the military has made to better support women since she started serving. When she first started, there was not a lot of consideration for women who were pregnant and facing challenges with their changing bodies and lifestyles. Now, new policies have been implemented regarding postpartum leave, parental leave, and breastfeeding that lighten the burden that new parents face.
TaKeisha joined GBA (which merged with Mazzetti) in 2016 and while her job in the Army is focused on repairing medical equipment and knowing the ins and outs of how they work, her job as a technology consultant with Mazzetti involves planning out spaces to make sure they are properly outfitted for the medical equipment that will be installed. She manages projects and clients, helps with planning for and procurement of medical equipment for new facilities, and travels to facilities for site visits. TaKeisha loves that everyone at Mazzetti is so welcoming and willing to answer questions and help. She also likes working on a variety of different projects.
TaKeisha has faced challenges as a woman of color in the military and the A/E/C industry. She is often the only woman or person of color in a room, which can be intimidating and disheartening. She says that "every time you go into a new version of that room you have to pull up your pants and show them why you're here." Her strategy for doing that is to talk about what she knows (which is A LOT about medical equipment). When she doesn't know something, she does her research on it and learns more about it, so she'll be better prepared to speak to it in the future.
Medical equipment planning is a lesser-known field that is difficult to find a pathway for from college to industry. TaKeisha didn't know about this type of work before she got into doing it herself but finds it a good fit for her because it allows her to be involved in the healthcare industry without directly interfacing with patients. TaKeisha is the first to admit that "it's easy to explain what [medical equipment planners] do, but it's hard to suggest what [college] majors are relevant for it." Most of the medical equipment planners TaKeisha knows started in the military and got their training there, not in school. While it is a technical position that involves knowing how equipment works, you don't have to be a doctor or a nurse or even an engineer to get into it. TaKeisha thinks that the best strategy for creating a pathway into the profession is to have people that work in the field go to colleges and universities, educate students and faculty on what medical equipment planning is, and work with them to develop a clearer route into the field. TaKeisha has already started doing this herself with Mazzetti's support and hopes to continue working on developing relationships with schools in the future.