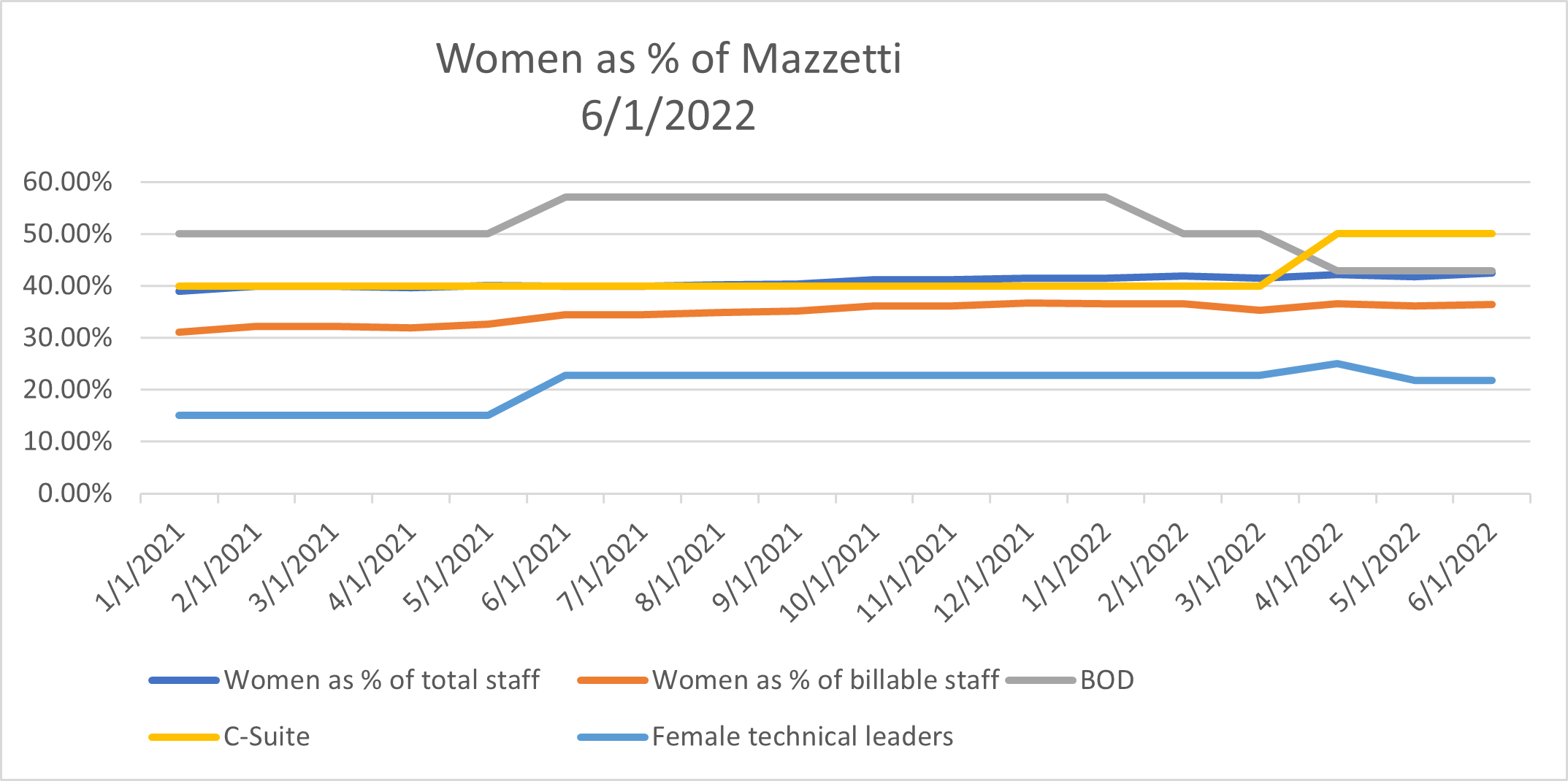 The Women@Mazzetti committee has decided to postpone our planned spotlight for June until next month in light of the recent news of the Supreme Court's decision to overturn Roe v. Wade. We want to allow time to discuss the impact that this ruling has on our employees and their families. While we recognize that Mazzetti is not a political organization or environment, the mission of the W@M committee is to promote gender equality within the company and A/E/C industry and support the women that work at Mazzetti to the best of our ability. We support the principle that women should have the right to make decisions about their own bodies. We recognize and respect that personal opinions may not agree with our position. As a committee dedicated to the mission of creating the most woman-friendly engineering firm in the world, we feel we must acknowledge the extent to which removing access to equitable healthcare services including abortion will negatively affect and limit women in achieving their full potential in their careers. Keeping diversity, equity, and inclusion in mind, we must also recognize that this decision especially impacts women of color and those who face economic hardship. It is also a significant setback for people that are not cisgender women who are still able to become pregnant including non-binary, intersex, and trans people. Bodily autonomy and access to equitable and life-saving healthcare are crucial to the survival and success of not only women, but the LGBTQ+ community as well, and we would be remiss not to acknowledge that fact.
Here is what Mazzetti and the W@M committee are doing to ensure that women's rights and access to reproductive healthcare remain a priority:
Our CEO, Walt, has affirmed that "our health insurance covers abortion services, and will continue to do so. And, if a person lives in a place where the service becomes illegal, we will support women who need these services in other states." *Note that there are currently coverage differences between insurance carriers that Mazzetti will work to minimize this year and address fully in 2023.
The W@M committee is working on a company white paper to outline what reproductive healthcare services are covered by our different insurance carriers so that employees can easily understand what they are paying for and how to access those benefits.
We will brainstorm and discuss as a committee what other actions we can take to continue supporting the women at this company. We welcome feedback (both internally and externally) on how the Women@Mazzetti committee can best act under these difficult circumstances.