Modular Steam Plant Constructed to Support Stanford Medical Center
Details
---
OWNER:
Stanford Medical Center
Location:
Stanford, CA
SIZE:
7,200sf
PROJECT COST:
$35M
COMPLETION DATE:
2013
---
RESPONSIBILITY/SERVICE:
Full MEP Design Services
---
photography by:
Sarah Mechling
Project Lead: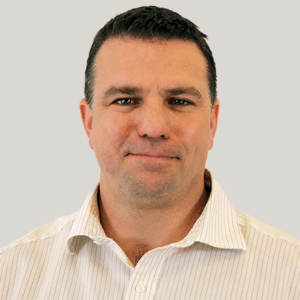 Principal, Engineering Practice Leader
Project Team:
Stanford Medical Center creates their own steam plant despite short timeline
Backstory
The Stanford Medical Center, totaling over one million square feet, uses steam for heating, domestic water production, humidification, and sterilization. Historically, they have generated steam from the Stanford University Cogen. However, they received news—the Cogen was to be closed April 1, 2015; at which time, the Medical Center was expected to generate its own steam. This date was federally mandated. Stanford solicited bids in Oct 2012, leaving 29 months for selection, design, permitting, construction, and commissioning. Mazzetti proposed confidence and competence to execute in the significantly short allotted time. The plant was constructed in Phoenix, AZ and reassembled at the Stanford location to support both New Stanford and Lucile Packard Children's Hospital.
Time/Team Selection
To expedite permitting, we referenced the 60 ft. x 120 ft. modular steam plant (MSP) as a single piece of "equipment", a "non-building" building. This categorization lessened the life-safety requirements and expedited the permitting review. (We received OSHPD approval before commencing.) Construction of the plant was a custom construct to be about half the height of a general plant (15ft compared to 30ft). And an aesthetically pleasing wall was constructed around the plant to accommodate Stanford's visual request.
Despite tight timelines, Mazzetti was able to assemble a team—pre-construction contractor, a modular plant manufacturer, the steam equipment manufacturer (procured to provide the detailed design and ultimately construct the modular plant), and  structural engineers (one on-site, one for the equipment skids, and one for the MSP to provide calculations of the modules and equipment anchorage for what was ultimately the largest modular plant to be permitted through OSHPD to-date).
Integrated Project Delivery
During the schematic design (SD) phase, in conjunction with Stanford, and the pre-construction GC, we developed an RFP to competitively bid the modular plant and steam equipment. Upon successful award, we designed the plant in IPD fashion, with weekly meetings and active participation from all parties involved. The modular plant manufacturer took the lead on 3-D modeling of the modules, which allowed for construction of the modules with integral piping, electrical, and plumbing, including supports and bracing. We created two OSHPD Increments – site work and MSP–to allow site work to proceed in advance of securing the MSP approval. This also strategically facilitated time for plant construction in Phoenix, before the slab was poured. Inspection teams made periodic trips to the plant to inspect construction and provide witness testing.
Today
The MSP provides N+1 steam production, backed up by a dedicated emergency generator and 96 hours of fuel. Operation of the plant is completely remote with the inclusion of a robust automation, metering, and verification system.
Have a question? Want to get in touch?
Drop us a line and contact us below.