SEA International Airport – North Satellite Modernization
Details
---
owner:
Port of Seattle
Architect:
Fentress
LOCATION:
SeaTac, WA
Size:
548,000sf
Cost:
$650M
Completion Date:
2021
RESPONSIBILITY/SERVICE: 
Mechanical and Project Management
AWARDS: 
2022 IPI Industry Awards – Collaborative Projects Silver Award
2022 ASHRAE Technology Awards, Puget Sound Region – First Place, Public Assembly Design
2022 ENR Northwest Regional Best Projects – Best Airport/Transit
---
Project Lead: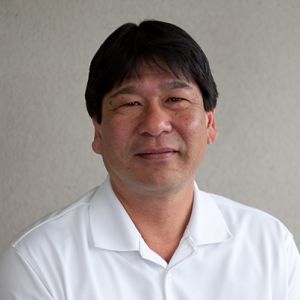 Senior Associate, Senior Project Manager
Project Team:
Upgrading a bustling airport terminal without disrupting safety and usability of passengers
Mazzetti served as the lead HVAC and plumbing engineering consults, offering design and contract administration services for the $552 million renovation and expansion of the North Satellite at Sea-Tac airport. Working with URS and Fentress, Mazzetti developed all new systems, equipment and distribution for the renovated and expanded satellite. The new systems will be brought on line in a phased manner so as to guarantee the maximum number of aircraft gates and continuous safety of the traveling public while the operational satellite is under construction.
An airport can't "shut down"
Unlike other industries, an airport terminal not only provides critical function to the public, but also a highly sophisticated system of operations to, above all, maintain safety. Thus, the project required a highly coordinated, phased plan, avoiding any complete "shut down" of train operations, elevators, escalators, or a reduction in operational-gates. We coordinated with various Port of Seattle departments to orchestrate phases effectively, maintaining safety and operations.
Indoor air quality innovations
North satellite is technically an "Island" location, surrounded by aircrafts. Avoiding the abundance of aircraft exhaust required various elaborate tests (typically from 12am – 4am, during non-peak travel time), simulating gate doors opening and closing, while measuring the responding indoor air pressure. We borrowed the local fire department's smoke generator to create physical smoke, observing the pattern of the air flow. We developed a control scheme for the HVAC system to react dynamically, in real time, to door openings. Essentially we identified how to maintain air flow in one direction, protecting the indoor air quality.
Sustainability
The Port of Seattle is committed to being the most sustainable airport in North America and is reviewing a number of strategies to be studied and implemented as they prove to be both cost effective and congruent with Port standards. One such strategy being implemented is a rainwater harvest system to provide reclaimed water for the public water closets. The Project is targeting LEED certification.
Have a question? Want to get in touch?
Drop us a line and contact us below.