Peace Island Medical Center
Details:
---
Owner:
PeaceHealth
ARCHITECT:
Mahlum Architects
location:
Friday Harbor, San Juan Islands, WA
SIZE:
40,000sf
Project Cost:
$17.2M
Completion Date:
2012
---
Responsibility/Service:
Mechanical and Plumbing
---
photography by:
Benjamin Benschneider
Project Lead: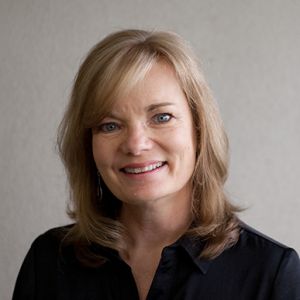 Associate, Mechanical Engineer
Project Team:
Overcoming limited resources by maximizing efficiency
This project started with a vision to create a place of healing for an island community of 2,287 inhabitants. (No prior medical center had existed on the island.) Evident in the location, this place would need to cultivate a culture of peace and serenity as a crucial part of the healing process, while minimizing impact on the already strapped island infrastructure. However, the nature of the building type presented real challenges. Overcoming these challenges, PeaceHealth Peace Island Medical Center (PIMC) is living that vision in Friday Harbor, WA.
The multi-building campus houses an emergency department, surgery suite, imaging, patient beds, public spaces, cancer care, and a clinic. The project was designed using Revit/BIM.
Sustainability Design on an Island
Island resources are limited, making sustainable choices vital and simple system design essential. "Doing more with less" set the tone for the project. The intent was to incorporate the community's values into the design of the facilities, sustainability. The design team used the Living Building Challenge 2.0 as a roadmap and developed sustainable strategies through simplified systems that a single facility manager can operate.
Energy Efficiency
The Net Zero Ready facility is highlighted by a mechanical system comprised of ground source wells, water-to-water heat pumps, radiant heat, chilled beams, four pipe fan coils in the healthcare areas, and operable windows for natural ventilation in the public and clinical spaces. PIMC is achieving an average Energy Use Intensity (EUI) of 87.7 kBtu/ft2 • yr (276.7 kWh/m2 • yr).
Promoting a Natural, Serene Healing Environment
The project was designed to optimize daylighting and reduce lighting loads as recommended by the daylighting studies performed by a private consultant. This facilitates a better circadian rhythm for patients and staff. The design emphasizes a visual connection to the outdoors and leverages the health benefits of biophilia – people's biological need to connect to nature.
Awards & Accolades
Peace Island Medical Center is a 1st Place ASHRAE Technology Award Winner. ASHRAE Technology Awards recognize outstanding achievement in the design and operation of energy efficient buildings. Performance is proven through one year's actual, verifiable operating data. Projects are judged based on the following criteria: Energy Efficiency, Indoor Air Quality and Thermal Comfort, Innovation, Operation and Maintenance, Cost Effectiveness, and Environmental Impact.
2013 American Institute of Architects Healthcare Design Award Recipient for the best healthcare building design
2015 ASHRE Technology Award for best heating and airflow design among new hospitals.
This project instills confidence & inspires us to always push the envelope to do better, even with less.
Have a question? Want to get in touch?
Drop us a line and contact us below.