Some GOOD news—This year marks a decade of green business! Mazzetti's San Francisco office was recently recertified as a San Francisco Green Business, now part of the broader California Green Business Network (our first certification was recognized in 2010). As a Benefit Corporation, we are committed to driving public benefit for both society and the environment. This certification is directly aligned with this ongoing commitment and drive toward more sustainable practices.
"Every day we are consulting with our clients to drive more sustainable design solutions. Our recertification as a Green Business underscores sustainability rooted in our DNA," says Jon Inman, PE Principal and Pacific Region Leader.
Recertification Highlights
The recertification process involved completion of "an extensive checklist to improve office operations for sustainability – from minimizing waste to utilizing less toxic products to energy and water efficiency measures" – in order to meet the high environmental standards of the SF Green Business Program.
A few highlights:
 "Community" section under "Other Green Things Your Business Is Doing" —

Sextant Foundation
In 2014, Mazzetti founded The Sextant Foundation — a US-based 501(c)3working around the globe to improve health through sustainable engineering projects and "reimagining" workshops. Everyone deserves access to clean, reliable energy and water. Everyone deserves health care in a building designed for health. Sextant partners with communities and health care organizations to install renewable energy and clean water systems. Sextant also convenes thinkers and doers together to reimagine new possibilities for improved health outcomes in the built environment.
All of Sextant's administrative costs are provided by Mazzetti, so that Sextant incurs no overhead costs. All contributed funds directly serve/support Sextant projects. Additionally, many projects are provided hands-on, boots-on-the-ground support from Mazzetti employee volunteers. Discover more here: sextantfoundation.org
 "Solid Waste" section on checklist, under "Divert Waste" – "Other Green Things Your Business Is Doing" – Removed individual trash bins at all desks and replaced with "Zone Waste Management" in the office with "cheat sheet" reminders near and on the bins
In 2019, we removed and donated all individual trash bins from desks and switched to zone/central waste collection areas. We hosted a mandatory Waste Training Lunch & Learn for our employees and subtenants. The training was instructed by a SF Environment consultant–he explained this new waste management plan, as well as provided a refresher re: proper composting & recycling behavior. We posted permanent signs at each collection zone as reminders for appropriate use of each bin–compost, recycling, trash. To maintain awareness and action, we annually circulate the "Quiz Cart" to inform/remind employees and subtenants of proper bin usage.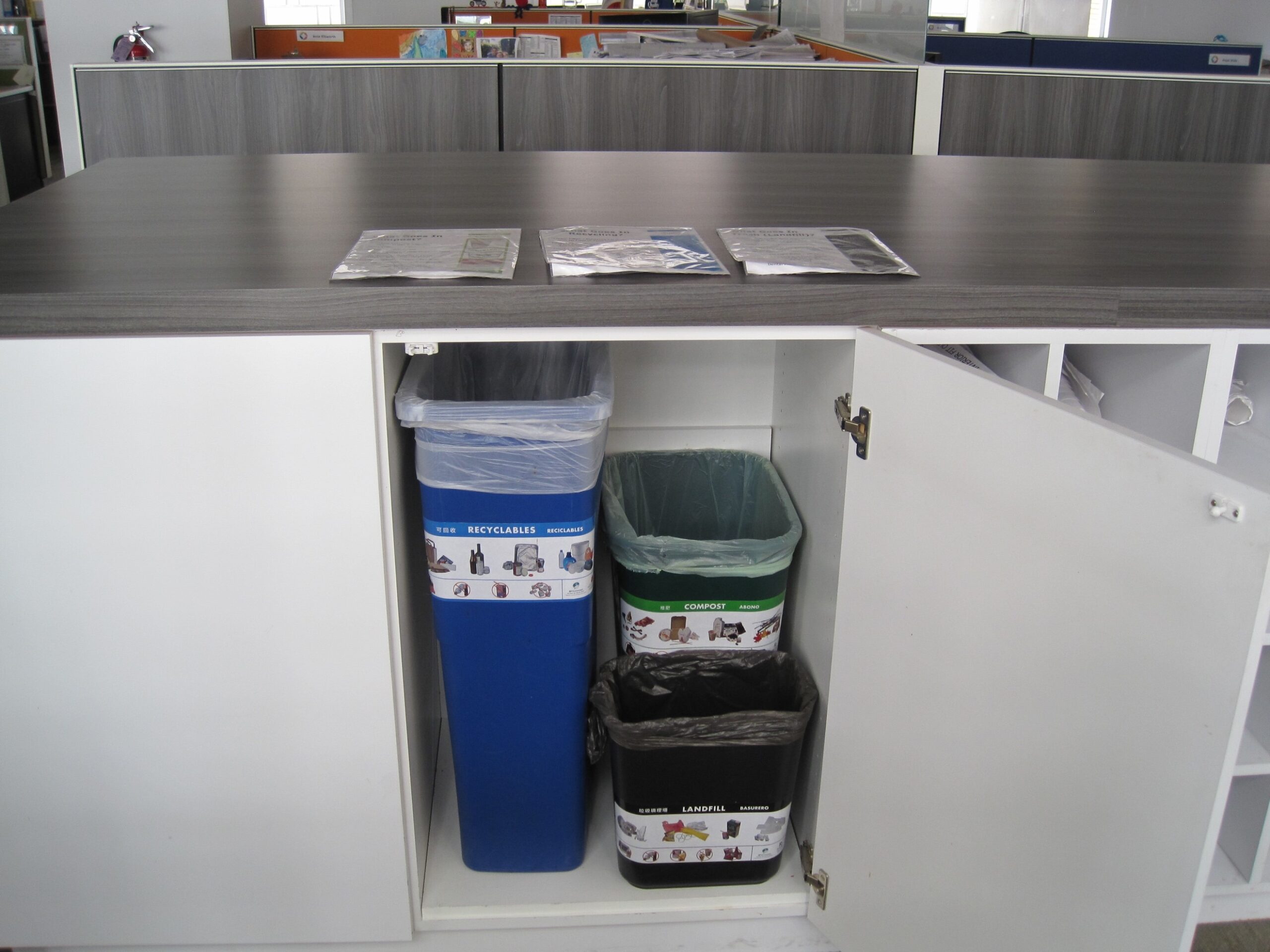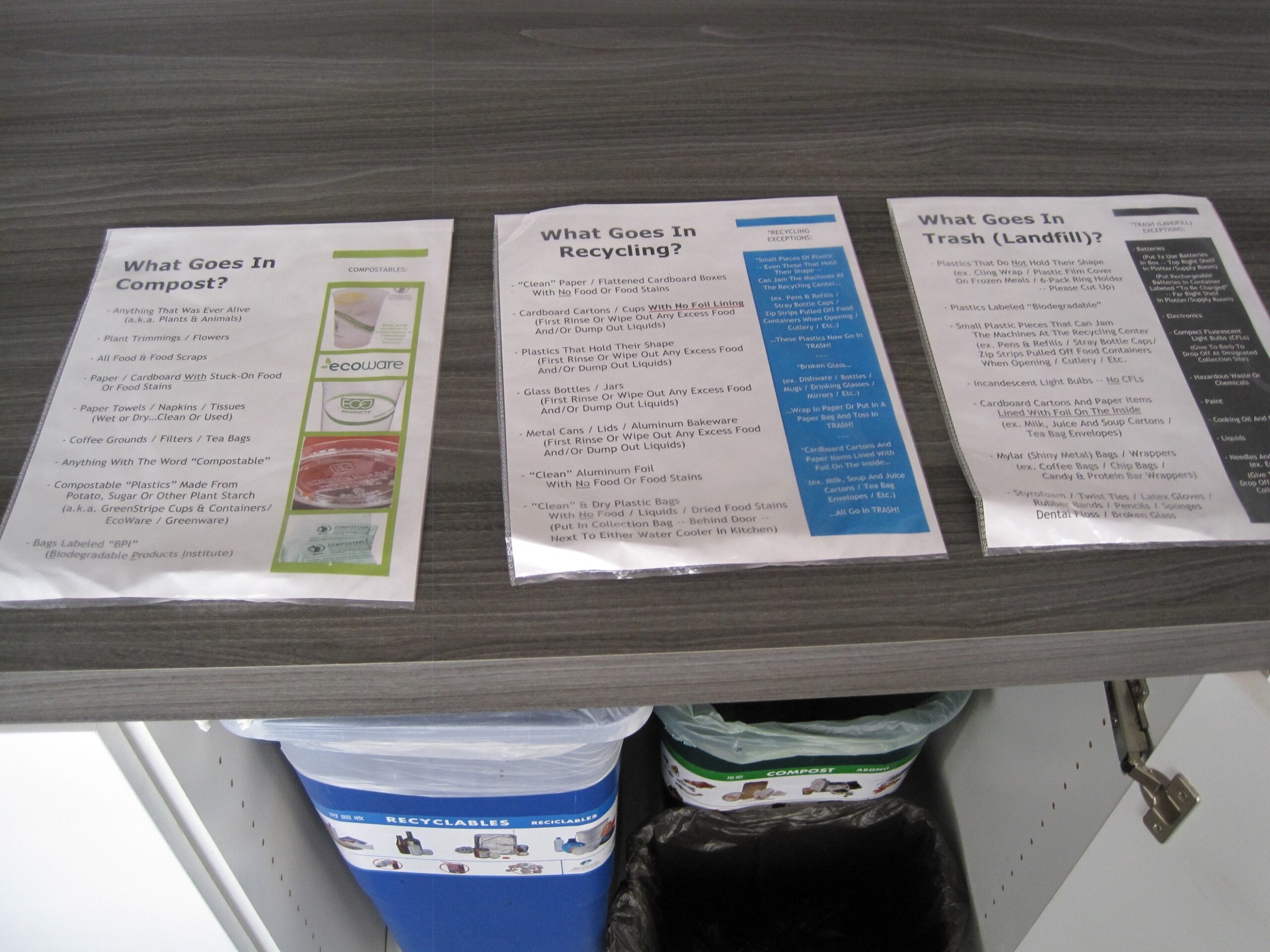 "Energy" section on checklist, under "Lighting and Equipment" —

Lights programmed at reduced levels
During weekdays, almost all office lights are programmed to automatically turn on at 30% @ 7am, increase to 40% @ 8am, and increase to 50% @ 9am, at which time, they remain until turned off @ 7pm. One small section of lights has the same incremental increases in the morning, though at 40% / 50% / 60% levels instead. Lights are manually turned off every workday in all unoccupied areas in the office.
"Pollution Prevention" section on checklist, under "Reduce Toxic Use" —

Installed ultrasonic pest repellers as an innovative humane pest management system
In 2018, we installed (with remarkable results) Ultrasonic Pest Repellers–eco-friendly outlet plug-in devices that emit harmless fluctuating sound frequencies undetectable by people, while highly offensive to mice and other pests.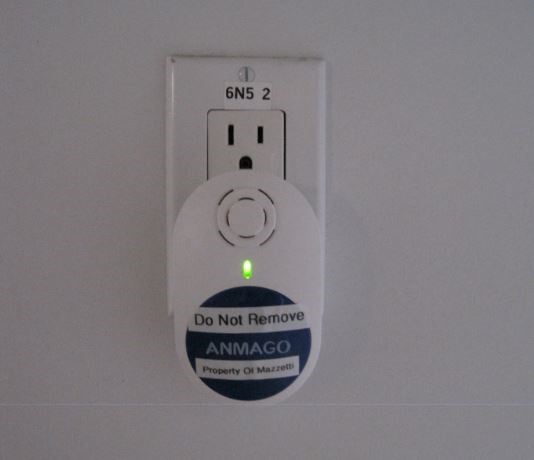 As committed as we are to helping our clients implement environmentally sustainable solutions, we prioritize "walking the walk" first. Curious to learn more about our "green" office practices and initiatives, contact Jess Hamann.
Looking forward to another decade of even "greener" practices.