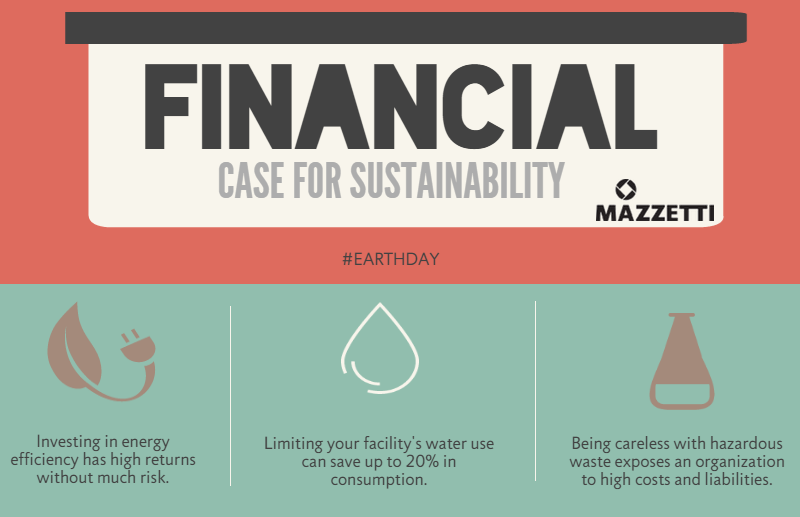 With increasing frequency and severity of climate change-related weather events, unsustainable patterns of production and consumption, and rallying population growth and urbanization, acting on climate change matters more than ever. It's time to proactively act and invest in sustainability for your organization.
Incentives for energy conservation will rise and energy efficiency investments will pay substantial dividends.
From California to New York, incentives, rebates, and programs offered by state agencies and utility companies have increased tremendously. The US Dept. of Energy has created DSIRE, a comprehensive public source for information on these incentives nationwide, in order to better inform citizens.
Investing in energy efficiency pays off. Retrofitting buildings for energy conservation could save $1 trillion over a decade and reduce American greenhouse gas emissions by 10%. Investments in energy efficiency have substantial returns and are low-risk, as the energy savings will continue long after the principal investment is recovered.
Companies must expect increased scrutiny of their water use, and those who provide solutions to water problems may gain favor with local communities.
Healthcare and other industrial facilities consume significant water resources. Adopting smarter water management practices can have a momentous impact, particularly in heavily-populated areas where water distribution and treatment, and wastewater treatment infrastructure, toe the line of meeting demand.
Putting water efficiency measures to work can potentially save a healthcare facility up to 20% in consumption. By focusing on strategies and technologies to limit water usage, Aspirus Wausau Hospital expects to reduce its total water sewage by 80,000 gallons annually.
No business can afford to be careless with hazardous waste. 
The cost of disposing toxic waste can be very high. So is the potential legal liability of using those same substances. HP, computer and printer giant, is working ahead of likely regulations by removing flame retardants from its products.
Understanding how to ensure management procedures and requirements for proper toxic waste handling is critical to achieving cost savings, improve environmental conditions, and reducing contamination. Learn how to implement and manage a best practice pharmaceutical waste management program through the Sustainability Roadmap for Hospitals.