The Paradigm Project: Disrupting Health Services Research for Better Outcomes
Details
---
OWNER:
AcademyHealth
LOCATION:
United States
COMPLETION DATE:  
2021
RESPONSIBILITY/SERVICE:
Facilitation, Process Design, Research 
Project Lead: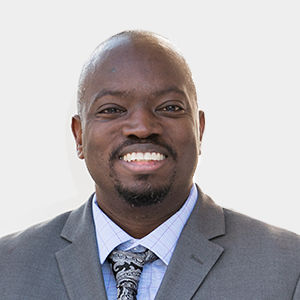 Associate, Project Manager
Project Team:
Mazzetti was hired by AcademyHealth to help catalyze a movement in Health Services Research (HSR). We provided Human Centered Design leadership and guidance for the Paradigm Project. We assembled a dynamic team, taught Human Centered Design (HCD) to a 100-person learning community, and organized and facilitated specific design teams to prototype and test innovations to address specific HSR challenges. This learning community was intentionally diverse, including some of the nation's most accomplished professionals in HSR and associated fields. The Paradigm Project is intended to apply the tools of HCD to fundamentally disrupt the way HSR is carried out in the United States.
The Paradigm Project is a concerted, collaborative effort to increase the relevance, timeliness, quality, and impact of health services research.

(Convened by AcademyHealth and funded by the Robert Wood Johnson Foundation)
AcademyHealth is the professional home and leading national organization for health services researchers, policymakers, and health care practitioners and stakeholders. HSR encompasses the science and study of what works, for whom, at what cost, and under what circumstances in our health system. AcademyHealth believes the Paradigm Project is the first major effort to apply HCD approaches to improve the scientific research enterprise. They chose Mazzetti to lead them on this journey
We're using human centered design tools and processes to spark specific innovations and to change mindsets across the research enterprise. As the paradigm around health research, access to health information and equity in health shifts, so too must HSR to fully function in the new paradigm.
Innovations discovered (thus far):
A dynamic tool to help understand and spread research findings
Tools to root out bias in HSR research
Programs to diversify the HSR workforce
Programs to help ensure impactful research questions are being asked
A system to ensure research findings can be implemented in real communities
As importantly, we've taught human centered design mindsets and principles to 100 key HSR stakeholders. The end result will be a field that can innovate, that is more attuned to its impacts, and that is ready to meet AcademyHealth's strategic priorities including  access to care and equity.