Piedmont Atlanta Hospital – Master Facility Project
Details
---
OWNER:
Piedmont Healthcare
Architect:
HKS, Inc.
Location:
Atlanta, GA
Size:
870,305 sf New Construction
45,583 sf Renovation
Construction cost:
Phase I – $465M
Phase II – est. $138M
Completion date:
Phase I – 2021
Phase II – 2026
Responsibility/Service:
IT/Low Voltage and Special System Design & Planning, Procurement and Construction Project Management
Project awards:
2018 People's Choice Award, AIA Georgia Chapter
Project Lead: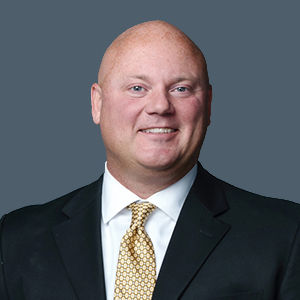 Associate Principal, Director of Technology Consulting
Project Team:
Piedmont Atlanta Hospital is a private, not-for profit hospital located in Atlanta's Buckhead neighborhood. One of the nation's busiest hospitals, Piedmont is a top acute-care community hospital, and made the 2018 U.S. News and World report's Best Hospitals list. With a goal to improve access and capacity for their flagship campus, and to solve the increasing demand for services in the rapidly growing area, Piedmont set out on a 10 year expansion, which includes a major renovation to the hospital's main campus, the addition of 114 general hospital beds, and the construction of a new 16-story tower at the corner of Peachtree and Collier roads.
Challenge
Piedmont Atlanta Hospital was growing out of their current location, and almost 45 percent of their current space was due to exceed a typical life expectancy of 40 years. The hospital has the largest cardiac practice among all Georgia hospitals, and was having to turn patients away due to lack of space and resources. It was determined that 870,305 sf of new construction and 45,583 sf renovation was needed, making it the largest healthcare project in Georgia history. The urban hospital is located in a historic residential neighborhood, and is landlocked on the commercial edge of Atlanta's main corridor, Peachtree Street.
Solution
The 10-year expansion at Piedmont Atlanta includes major renovations to the hospital's main campus, the addition of 114 general hospital beds, and the construction of a new tower on land previously occupied by the Sheffield Building and the empty corner of Peachtree and Collier roads. As part of an integrated project team, Mazzetti+GBA are providing IT/Low Voltage and Special System Design & Planning, Procurement, and Construction Project Management Services. Systems includes basic Low Voltage design and Audio Visual, OR Integration, Network (WAN/WLAN), Electronic Wayfinding, Digital Signage and Real Time Location Systems. Our team navigated tight design schedules, and participated in virtual reality mock-up reviews to provide real time feedback. As part of the overall project design, overall healthcare system evaluations were performed to help influence design for the Tower project as well as align with Piedmont Healthcare's future vision.
Phase I is well underway and includes the construction of a new 16-story tower, which will be anchored by the Marcus Heart and Vascular Center. The tower will also include the Piedmont Heart Institute, as well as: 10 shared operating rooms (relocated from the main surgical suite); two hybrid operating rooms; five general operating rooms; three new inpatient operating rooms; eight cardiac catherization labs (six of which are being relocated); the relocation of four electrophysiology labs to the tower; sterile processing and supply; and a central energy plant and clean loading dock. The tower connects to the existing building and, in hopes of easing traffic congestion, reconfigures the main patient entrance on Peachtree, as up to 85% of Piedmont's traffic currently enters on Collier. Phase I will finish the first 10 floors, and is set to open in September 2020. Phase II will fit-up the remaining six patient floors, adding 84 critical care beds and 192 acute care beds, finishing out the project in 2026.
Results
The expansion and improvements of Piedmont Atlanta's campus will improve access and capacity, allowing the hospital to provide patient-centric care and continuing their century old tradition of serving the community.
Have a question? Want to get in touch?
Drop us a line and contact us below.