Oregon Health & Science University Receives iMRI Addition
Details:
---
owner:
Oregon Health & Science University
ARCHITECT:
SRG Partnership Inc.
Location:
Portland, OR
Size:
10,000sf
Completion Date:
2016
---
Responsibility/Service:
MEP for the iMRI imaging suite
---
photography by:
Studio McDermott
Project Lead: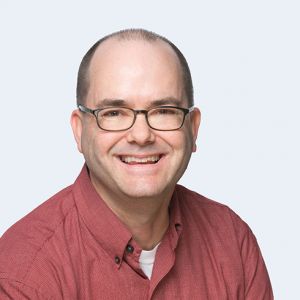 Associate, Senior Mechanical Designer
Project Team:
Facilitating revolutionary intraoperative equipment for a revolutionary hospital
Providing a revolutionary MRI experience
The iMRI Suite is the first pediatric intraoperative MRI facility on the West Coast; this modern marvel of medical equipment is unusual to have in a children's hospital and is a "game changer" according to Dr. Nathan Selden, the Chair of Department of Neurological Surgery. He describes this equipment as holding the promise to have "a very high impact for OHSU adult and pediatric patients." In summary, the iMRI provides real-time MRI scanning data during operations, reducing patient discomfort and minimizing a surgery cycle to achieve operational excellence in a timely manner.
Installing these technically advanced medical devices required specific attention to existing and other new equipment, including a new surgery air handler, which now back-feeds the existing surgery suite, in addition to an emergency exhaust system, and an oxygen monitoring system to maintain safety in the iMRI suites.  Numerous modifications to existing electrical and hydronic infrastructure were employed to support this new imaging suite. Watch the video below to hear how the new iMRI is a total "game changer".
Overcoming infrastructure and space constraints
Mazzetti, as MEP Lead, collaborated with the entire project team on the iMRI installation in the operating room. Building Information Modeling (BIM) was used extensively to facilitate the integration of the many different equipment pieces and their respective infrastructure tie-ins.
Interestingly, the entire multi-building OHSU hospital expansion was physically being carved into a hillside. This emphasized the need for greater team coordination to communicate potential utility and leveling issues before they became a roadblock to progress.
Have a question? Want to get in touch?
Drop us a line and contact us below.