Small Hospital Big Idea (SHBI)
Details
---
LOCATION:
Lancaster, CA
COMPLETION DATE:
2012
---
RESPONSIBILITY/SERVICE:
Full MEPT Design Build
---
Photography:
JPVisual
Project Lead: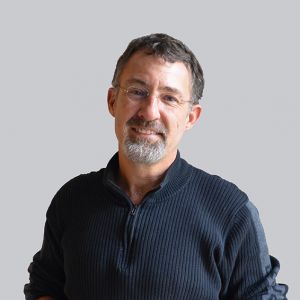 Principal, Chief Executive Officer
Project Team:
Mazzetti and Perkins+Will (P+W) jointly submitted for Kaiser Permanente's first-ever healthcare design competition, 'Small Hospital, Big Idea' (SHBI). Participants were challenged to imagine a small-scale, forward-thinking healthcare facility that would combine the best of facility design, sustainability, and modern technology. Out team submission tied for the first place win.
The Competition
Kaiser Permanente, a leading not-for-profit health plan and care provider, invited students, designers, architects, engineers, and individuals everywhere to design a small hospital that evolves the way we deliver health care. Multidisciplinary teams were encouraged.
The Project Concept
The team's winning concept sought to create spaces to inspire human-to-human connection and to blur the boundary between the community and the traditional hospital setting. Mazzetti and Perkins+Will looked to transform the process of receiving and giving care by re-conceptualizing people's relationship to both technology and nature. Spatial elements of the design served to improve communication and create a sense of community between patients and practitioners.
The space was designed to maintain a minimal environmental footprint. We significantly reduced demand for all resources–the regenerative systems designed minimized the generation of waste and emitted no greenhouse gases to the atmosphere or harmful contaminants to the water cycle.
The Team & Deliverables
Perkins+Will and Mazzetti have been working together for over a decade to create healthcare projects that are high-design, human-centric, and energy efficient. Walt Vernon, CEO of Mazzetti, and Robin Guenther, (at the time) Sustainable Healthcare Design Leader & Principal at P+W, co-led the project, combining their respective roles as leaders in sustainable engineering and design to create a proposal that would actualize their most innovative ideas into a single project.
The team delivered well beyond the net-zero mandate. The design reintroduced natural systems to restore biodiversity and habitat to the stressed and degraded surrounding land, while symbolizing a new focus on health promotion and management. The plan incorporated natural elements into the patient experience by orienting rooms around the large central courtyard, due to the positive correlation between exposure to nature and healing.
Significance
Our work with P+W illustrated our ability to anticipate the future of healthcare and to envision daring, but workable solutions. We sought to transform healthcare's built environment into a new Civic Architecture–not a scary place for enduring suffering, but a place of life, central to community. And since, elements of the design have helped inform mainstream thinking for new healthcare buildings.
Have a question? Want to get in touch?
Drop us a line and contact us below.