John Muir Medical Center Replacement Hospital Shows Future of Healthcare Design
Details
---
owner:
John Muir Health
architect:
Ratcliff Architects
Location:
Walnut Creek, CA
Size:
380,000sf
Completion Date:  
2011
---
RESPONSIBILITY/SERVICE: 
Master Planning, Mechanical, Electrical, Plumbing, Fire Protection
---
photography By: 
Tim Griffith
Project Lead: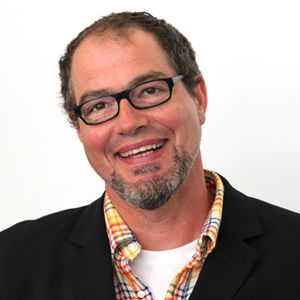 Associate Principal, Plumbing Discipline Lead
Project Team:
Positioning the John Muir Medical Center to welcome the future of healthcare
Staying Current
With regulatory compliance driving a seismic upgrade of the existing John Muir Medical Center, the hospital replacement created a sanctuary environment for patients while equipping staff with upgraded medical equipment and increased capacity for patients.
The overall project included increased bed capacity and single patient rooms, expanded Trauma Center/Emergency Dept. (ED) treatment space, additional OR capacity and additional parking. The new tower features single patient rooms for Intensive Care Unit (ICU), medical surgical, acute inpatient rehabilitation, ante/postpartum care and a new neonatal ICU (NICU) nursery with 33 private rooms.
Technology updates were implemented in the new areas, specifically within the surgical suites, adding space for current and future technology, as will pre-operative and recovery spaces. The NICU now has a combination of private and semi-private noise-reducing rooms for critically ill newborns, with sleep chairs for parents. Each room features lighting that mimics day/night cycles facilitating maximum comfort for newborns. And ICU rooms are now equipped with additional support through remote, 24/7 audio and video monitoring of patients.
Increased Capacity
Key areas were identified for expansion early in the project–emergency, trauma, imaging, surgery, critical care, pediatrics and birth, neonatal ICU, orthopedics, neurosciences, and rehabilitation.  The new hospital delivers on these focus areas in the hospital expansion and creates a distinctly modern experience for patients.
The total bed capacity was increased from 308 to 414 beds with 242 licensed beds in the new tower. Trauma Care/ED was nearly doubled to 30,500 sf to handle a volume of 65,000 patient visits per year! Three new cath labs and three new OR's comprise the major elements of this project. Secondary increases include 24 new, private critical care rooms (12 designated for trauma and 12 for neuroscience), an increase of NICU beds, and an increase in inpatient surgical suites.
To increase operational efficiency, the helistop was relocated to the patient tower rooftop, nearby an elevator bank that is one stop away from the Emergency Department.
A Healing Environment for Patients
In order to promote a "non-institutional" environment, the hospital facilitates copious natural light, includes six roof gardens, a central courtyard, and a variety of colors and textures on the interiors. A co-generation power plant, skylights, LED lighting, and low VOC (volatile organic compounds) flooring promote a sustainable, environmentally friendly space to heal.
Special attention was given to noise reduction/tempering, lighting (both natural and artificial) in patient care areas. The team used the new Institute of Medicine (IOM) recommendations to create an environment that allows care to be provided in a manner that is safe, effective, patient-centered, timely, efficient, and equitable.
Have a question? Want to get in touch?
Drop us a line and contact us below.