Central Peninsula Hospital – Medical Office Building
Details
---
OWner:
Central Peninsula General Hospital, Inc.
Architect:
Soderstrom Architects PC
location:
Hospital Place Soldotna, Alaska
Size:
90,000sf
Project Cost:
$30.05M
Completion Date:
2016
---
RESPONSIBILITY/SERVICE: 
MEP & Lighting Design
---
Photography: 
Ken Graham
Project Lead: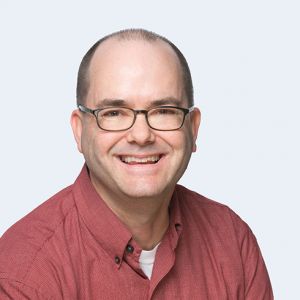 Associate, Senior Mechanical Designer
Project Team:
Overcoming climate and culture challenges to add a Medical Office Building to an already existing hospital
Mazzetti provided mechanical, plumbing, electrical, lighting design and low voltage engineering services for the design of a new Medical Office Building.  The building was an addition to the existing hospital campus of a multi-phase project.  The building houses general practitioner spaces, exam rooms, a pharmacy designed to USP 797 standards, MRI, CT and support spaces.
Environmentally friendly
The project showcases a welcoming three-story entrance lobby within slab hot water radiant heat and a lighting layout to simulate the rugged Alaskan outdoors. A comprehensive energy model was performed to determine the most energy efficient HVAC system.  Based on the results of the energy modeling, we selected a water-cooled Variable Refrigerant Flow (VRF) system with supplemental hot water heating. The mechanical system utilizes rooftop dry coolers, supplemental boilers and a Dedicated Outdoor Air System (DOAS), and an underfloor radiant heat system as well as overhead perimeter radiant heating. The hot water system also serves as a snow melt system for the adjacent sidewalks to minimize the use of snow melt chemicals, thus helping to preserve the pristine Alaskan wildlife.
Patient & Community
Quality patient experience is the everlasting goal for every hospital. Central Peninsula took this one step further, illustrating the focus on the people. Quality, patients/community, caregivers, medical facilities and financials are the five goals to make this hospital the best in Alaska and a top contender in the nation. The strategic Medical Office Building addition–sustainable, environmentally friendly, and "like-able" for all patient experience–was a big step toward achieving these goals.
Have a question? Want to get in touch?
Drop us a line and contact us below.