Banner Health, New Primary Data Center
Details
---
OWNER:
Banner Health
ARCHITECT:
Gensler
LOCATION:
Mesa, AZ
SIZE:
65,000sf
PROJECT COST:
$65M
COMPLETION DATE:  
2009
---
RESPONSIBILITY/SERVICE:
Sustainable Consulting and MEP 
---
PhotographY:
Nick Merrick
Project Lead: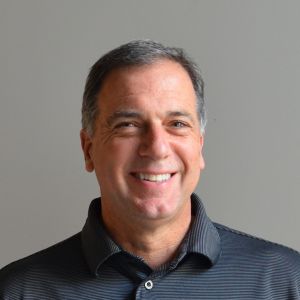 Principal - Mechanical Engineer
Project Team:
Data-Driven Healthcare
Population health is a fairly complex topic and still a fairly new concept for many organizations. Population health is defined as health outcomes of a group of people, including the distribution of outcomes within that group. Banner Health is the largest private employer in Arizona and very familiar with population health. Their focus started with their own employees' health. Data centers facilitate aggregation to help improve health where areas of cost and risk are present. They've transitioned beyond their own workforce to the general population. With this aggregated data they can work to improve overall health of every individual and fight diseases such as influenza, heart disease, diabetes, and many more health risk factors. With over 25 years of experience in managing the health of their workforce and dependents it is no wonder they are at the top in the healthcare industry?!
Data Processing Pods
Mazzetti designed a new, Tier III, two-story data center facility with data processing "rooms" on the second floor and electrical distribution equipment on the first floor. Data center Tiers are from the Uptime institute that categorizes data centers into four levels of reliability and redundancy, even potential periods of routine maintenance. The first three rooms were built with the expansion possibility into two more shelled rooms; the electrical infrastructure was designed to be duplicated to support future possibilities. The new central plant was developed to support both the data center and a 300,000sf administrative office. The design included variable speed drives on all the chillers, cooling towers, and both chilled and condenser water pumps. The piping configuration was designed to meet Tier III requirements consisting of a looped design that allows for continuous operations while isolating portions of the distribution. A thermal ride-thru tank was provided to ensure cooling during the transition of normal and emergency power. The office tower piping was isolated from the main data center cooling system by an intermediate heat exchanger. These configurations help provide an efficient data center with future possibilities of engineering additional data centers in the open pod areas.
Digital Healthcare
What is digital healthcare? This discipline involves the use of digital information and communication tools to help address daily patient  healthcare issues. This project is an example of the emerging trend in digital healthcare. The design and documentation were completed using state-of-the-art three-dimensional BIM modeling software, integrating the mechanical, electrical, structural, and architectural components, and allowing for early cost modeling and clash detection. "Security was one of the client's primary goals, so the structure's materials project solidness and opaqueness throughout, reflecting the primary design concept: technology's "black box." Building systems and technology are partially exposed to translate the program of the Tier III data center."
Have a question? Want to get in touch?
Drop us a line and contact us below.