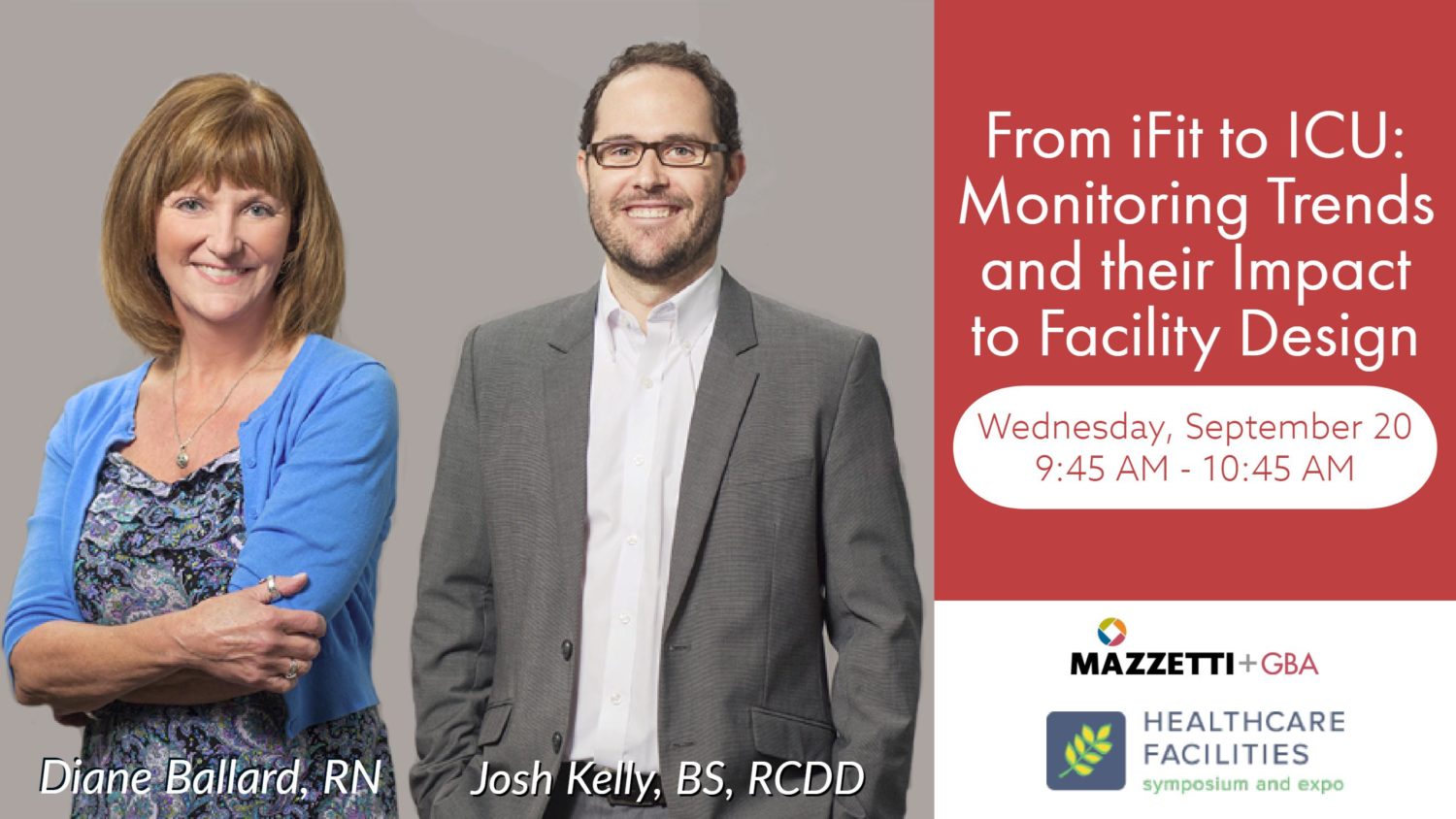 Traveling to Austin next week? Don't miss Technology Consultants Diane Ballard and Josh Kelly on Wednesday, Sept. 20 @ 9:45am at the Healthcare Facilities Symposium and Expo. They'll share insights on technology trends impacting facility design. More session information below…
About 70% of smartphone owners use mobile apps to do various types of "monitoring" on a daily basis. In addition to consumer monitoring, clinical monitoring occurs in more arenas than ever before–homes, clinics, and patient care units that traditionally have not utilized monitoring. Taken separately, each of these applications of monitoring technology have benefits in terms of patient care and outcomes. But is there an added benefit of their aggregation? How do these new technologies impact facility design and operations? This session addresses trends and drivers, space programming considerations, infrastructure planning, and technologies associated with patient monitoring and big data.
LEARNING OBJECTIVES:
1. Assess the trends and research that support the increased use of monitoring.
2. Identify different monitoring technologies used in hospitals and their planning considerations.
3. Examine the impact of remote monitoring, telemedicine, and ACO connectivity on hospital infrastructure and design.
4. Discuss the implications of big data and its potential effect on facility design.
See you in Austin!