BLUE: Project Development Solutions
Specialized renewable energy project development services.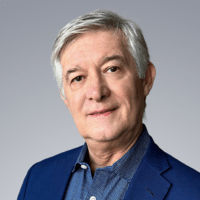 Contact

Sakis Asteriadis
Financing Advisor, Managing Member of BLUE Project Development Services
Many healthcare organizations, tax-exempt or not, are challenged to both increase power resilience and decarbonize. As a result, they are considering developing on-and off-site clean energy solutions, i.e., renewable energy projects, energy efficiency projects, and microgrids.
SIGNIFICANT BENEFITS OF DEVELOPING RENEWABLE ENERGY SOLUTIONS:
Directly reduces Scope 1 and Scope 2 emissions without relying on purchasing Renewable Energy Credits (REC) and/or carbon offsets from 3rd party vendors
Scope 1 emissions are direct GHG emissions from sources controlled or owned by an organization (e.g., emissions associated with fuel combustion in boilers, vehicles, etc.)
Scope 2 emissions equate to indirect emissions associated with the purchase of electricity, steam, heating and cooling.
Often reduces energy costs — The Inflation Reduction Act (IRA), plus state and local financial incentives, plus the availability of investor capital (if needed), if combined with the right technical design and implementation approach, can help the organization reduce its long-term energy costs and improve operating margins.
Often reduces the uncertainty of an organization's energy costs, due to the energy markets price volatility. Whether the system is owned by a healthcare organization directly, or by a 3rd-party with a long-term Power Purchase Agreement (PPA), costs are known and fixed for 20 years or more. i.e., improves the economics and overall stability of the organization.
Helps modernize the energy infrastructure and significantly improves power resilience, safeguarding against grid outages and blackouts.
Executing this type of projects requires specialized expertise — project development, engineering design, construction, finance, and operations. Host organizations often rely on credible third-party project developers to provide all or pieces of these services, which are needed regardless of the ownership (self-host vs. 3rd-party). However, many developers are offering sub-optimal economics to host organizations, maximizing their development fees.
MAZZETTI PROVIDES RENEWABLE ENERGY PROJECT DEVELOPMENT SOLUTIONS
Mazzetti, via a partnership*, provides these specialized renewable energy project development services for electricity-producing projects (solar PV, fuel cells), battery storage, and microgrids as well as demand reduction and energy efficiency projects. Our team of experts, develops the projects by "packaging" the:
Engineering Design, including site evaluation and feasibility studies
Permitting
Financing, if 3rd-party financing is needed
Long-term procurement agreements, such as PPA (if 3rd-party owner)
This strategic and efficient project development yields a project "package" which is "shovel-ready" for construction.
To execute the project construction, we can introduce EPC partners and 3rd-party financing sources (if needed) and remain a resource through the duration of construction.
Our team will transition all "packaged" assets of a shovel-ready project to its final owner — either the self-hosted organization or a 3rd-party finance partner.
NOTE: Project ownership is often dependent upon the host organization's financial status and appetite to own projects directly vs. using a procurement model.
CLIENTS
We directly engage not-for-profit and corporate clients in the Healthcare and Life Sciences sector, interested in implementing renewable energy projects, often as a part of their decarbonization strategy.
WHY MAZZETTI FOR YOUR PROJECT?
Unparalleled value to our clients:
A development team with a proven track record of closing over $1.5 billion renewable project development and project finance transactions.
Seamless integration with BLUE by Mazzetti's Finance Advisory and Climate Action Consulting, and/or core MEP Engineering services.
Uniquely specialized and tailored towards the Healthcare and Life Sciences sectors.
Price transparency and cost-efficient delivery, compared to that of typical project developers; project economics will be optimized for each client.
*BLUE Project Development Solutions are delivered through a partnership, a separate legal entity comprised of Mazzetti and SunGen Capital Partners, a leading energy efficiency and solar finance advisory firm.