Our team is equipped with nearly 100 years of combined on-site Healthcare experience.
We are a team of problem solvers, disguised as engineers. As Healthcare evolves, demanding more of staff and the facilities, we have created new solutions for you—Facility Solutions, that is. Our Facility Solutions leadership team includes former healthcare professionals—Facility Directors and C-Suite Executives– with nearly 100 years of combined Healthcare experience. Discover more about our Facility Solutions staff. 
We facilitate optimization of the built environment through tailored solutions empowering our partners to provide the best possible environment for excellence in patient care. Solutions pertain to OPPS: Operations, Planning, Personnel, and Sustainability.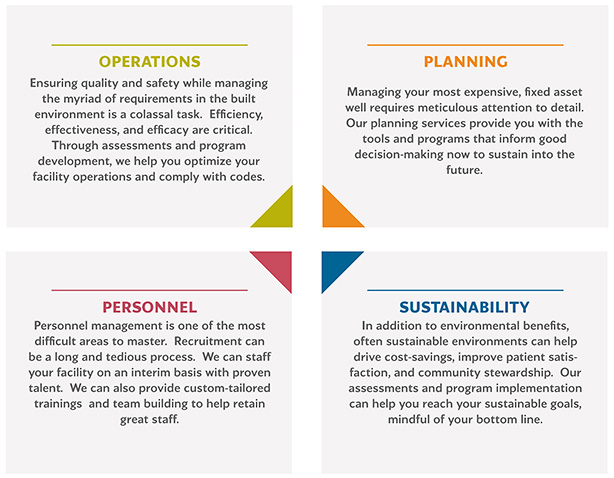 Have a question? Want to get in touch?
Drop us a line and contact us below.